Sheikh Mohammed marks start of UAE's Month of Reading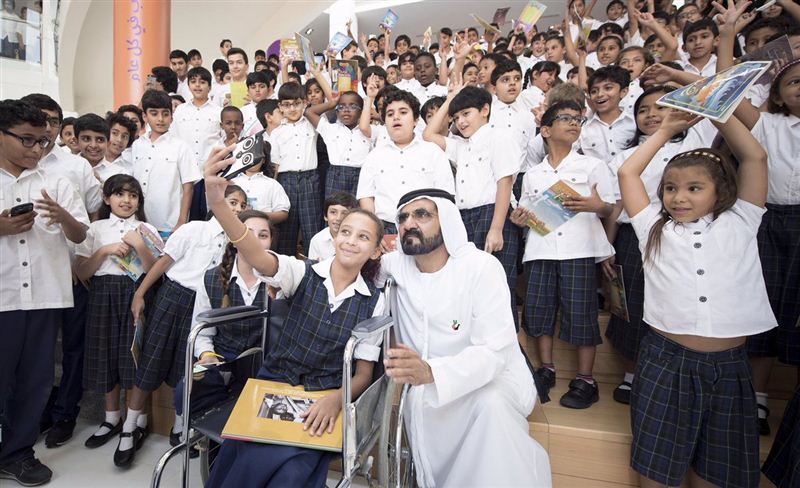 Vice President, Prime Minister and Ruler of Dubai, His Highness Sheikh Mohammed bin Rashid Al Maktoum has marked today the launch of "the UAE's month of reading" through a series of tweets, highlighting the role of reading in making hope.
"Today marks the beginning of the UAE's Month of Reading at our schools, universities and facilities. We wish all every success and reading will remain the cornerstone that we lay to establish a generation that leads the future," Sheikh Mohammed tweeted.
"I was very pleased with the results of the Arab Reading Challenge up to March 2017. The number of students hiked to six million in 40,000 schools across 15 Arab counties. The Reading Challenges does create hope", he tweeted.
"We have 75,000 supervisors overseeing six million students so that we ensure that each one is going to read 50 books over the course of the Academic year. Our civilization's resumptions begins in schools. My thanks for the UAE Ministry of Education's teamwork who doubled the number of participating students in the UAE from 160,000 one year ago to 303,000 yesterday. I am proud of you and your work".
The UAE's Month of Reading, which falls on March of every year, has begun in the UAE yesterday.
Follow Emirates 24|7 on Google News.