Sonam Kapoor's 'Neerja' banned in Pakistan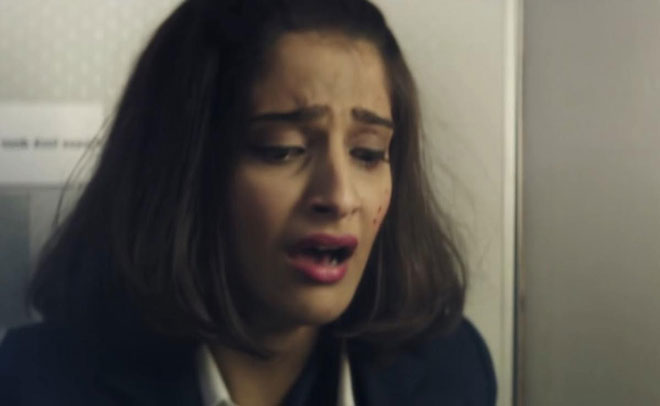 A week ahead of the UAE release of the Sonam Kapoor-starrer 'Neerja', it has been reported that Pakistan has banned the film from screening in the country.
The film is based on the 1986 hijacking of Pan Am flight 73 at Karachi Airport, where airline purser Neerja Bhanot was shot dead by terrorists while trying to save the lives of passengers on board.
While no official word has been given on the reason behind the ban, media reports suggests authorities in Pakistan objected to film showing the country in poor light.
Bhanot received Pakistan's 'Tamgha-e-Insaaniyat' award posthumously for showing incredible human kindness, along with becoming the youngest recipient of India's highest peacetime military award for bravery, the Ashok Chakra.
News wire PTI further reported the film was banned in Pakistan without even being submitted to the censor boards.
The Ram Madhvani-directed movie features Bollywood actress Kapoor essaying the role of Bhanot, on that the ill-fated Mumbai-New York flight.
When 'Emirates 24|7' spoke with Kapoor during her visit to Dubai to promote the film, she said: "The film is about a brave young soul who stood up for her beliefs and lost her life while saving others. Her bravery was recognized by three countries – India, Pakistan and the United States. That was Neerja."
Earlier, veteran actress Shabhana Azmi, who plays Bhanot's mother in the film adaptation, was quoted at 'Neerja's' trailer release as saying, there was 'no question of Pakistan objecting to 'Neerja'.
Follow Emirates 24|7 on Google News.