UAE increases its share in the IMF capital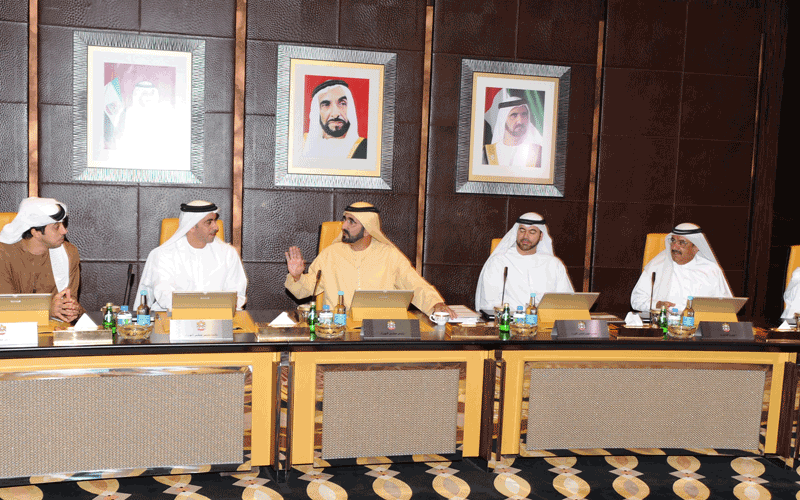 The UAE cabinet agreed on Sunday to increase the country's share in the capital of the International Monetary Fund, thus becoming the Arab state with the single largest contribution to IMF.
Vice-President and Prime Minister of UAE and Ruler of Dubai His Highness Sheikh Mohammed bin Rashid Al Maktoum chaired on Sunday cabinet meeting at the Presidential Palace in the presence of Lt. General Sheikh Saif bin Zayed Al Nahyan, Deputy Prime Minister and Minister of Interior and Sheikh Mansour bin Zayed Al Nahyan, Deputy Prime Minister and Minister of Presidential Affairs.
The cabinet discussed a number of topics listed on its agenda and agreed to restructure the council of the UAE University under the Chancellorship of Sheikh Nahyan bin Mubarak Al Nahyan, Minister of Higher Education and Scientific Research.
The cabinet also agreed to restructure the Zakat Fund under the chairmanship of Dr. Hadef Jouan Al Dhahiri, Minister of Justice.
A proposal submitted by the General Civil Aviation Authority (GCAA) concerning security interests in mobile equipment as per the Cape Town Convention was also approved by the cabinet.
The cabinet also approved the closing accounts of the Emirates Authority for Standardization '&' Metrology (ESMA) and its budget for the year 2011.
A number of international agreements signed by UAE with Georgia and Venezuela for avoidance of double taxation as well the agreement signed with Azerbaijan for bilateral cooperation in the field of customs were also given approval by the cabinet.
Other decisions taken by the cabinet includes signing of the draft charter of the International Energy Forum (IEF), approval for beginning legislation introducing amendments to Federal Law No.4/ Year 1996 regarding General Civil Aviation Authority (GCAA) and ratification of a number of relative Emirati standards.
Follow Emirates 24|7 on Google News.