UAE's security training for Yemeni soldiers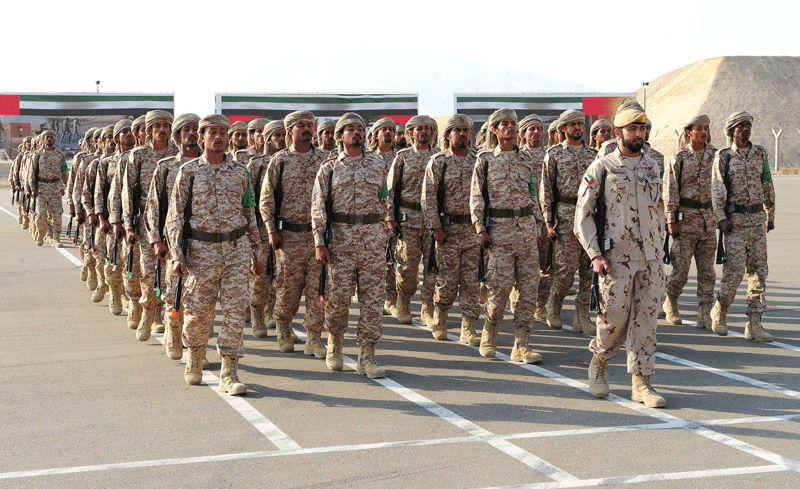 The UAE Armed Forces today (on Thursday) concluded a security and VIP protection training course of a new batch of Yemeni military personnel who were rehabilitated to join the armed forces in Yemen affiliated with the legitimacy, following intensive training in various disciplines.
During a ceremony held on the occasion, the graduates demonstrated their skills in a military parade, showcasing their readiness and keenness to defend their country's soil.
The UAE Armed Forces, along with other Arab coalition forces are working on developing the capabilities of the Yemeni resistance through professional military training to help improve their defence capabilities and the preservation of the sovereignty of their country's territory.
Follow Emirates 24|7 on Google News.