UAE to bolster joint GCC action: Al Jaber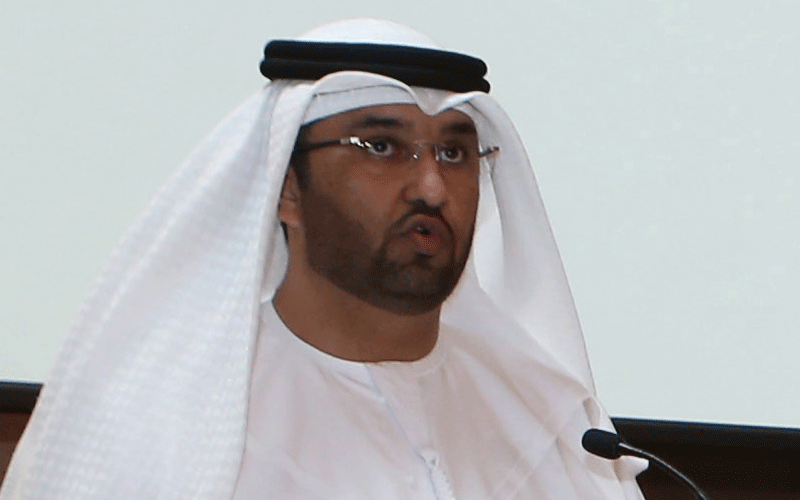 The UAE is committed to consolidating joint actions in areas of media coordination and integration within the GCC to communicate a positive image of the group in an efficient and effective manner, Dr. Sultan bin Ahmad Sultan Al Jaber, UAE Minister of State, and Chairman of the Board of National Media Council (NMC), has stressed.
''The region, which is experiencing crises and challenges of international dimensions, has become the focus of global politics and diplomacy, a matter which requires maximising media efforts to spread the true message of Islam and explain our stances which reject violence, extremism and hatred, expose foreign interferences in the region's internal affairs that target stability and increase sectarian and denominational polarisation,'' said Dr. Al Jaber, who is leading the UAE's delegation to the meeting of the GCC Information Ministers in the Saudi capital, Riyadh.
Further, the UAE minister recognised the need for preparing strategies that make the most of media organs in implementing proposed plans and programmes.
The UAE, he underscored, always stands ready to place its resources and capabilities at the disposal of member states, in order to improve media performance.
At their 24th meeting, the ministers discussed ways of enhancing joint mechanisms to refute media campaigns that defame GCC states.
The ministers also agreed to take initiatives in the international media landscape, instead of reacting to what is published in foreign media outlets, as efforts to explain political stances will be more influential on public opinion than mere reactions, which usually have limited impact and less importance. They further stressed the need for joint consistent coordination, contact and consultation to ensure increasing influence of GCC media in the region and beyond.
The meeting also discussed reports on the development of joint cooperation in TV, radio and e-media, as well as in areas of legislation and regulations.
Follow Emirates 24|7 on Google News.