UAE VP and Abu Dhabi Crown Prince discuss strengthening national security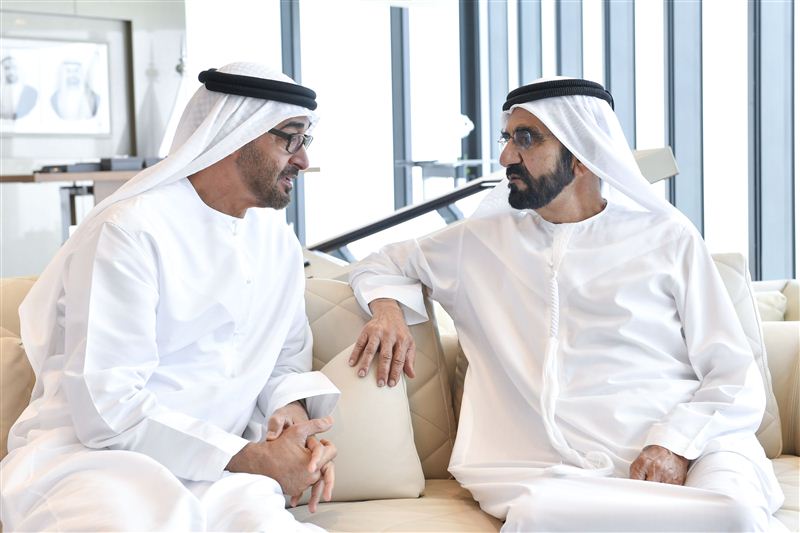 His Highness Sheikh Mohammed bin Rashid Al Maktoum, Vice President and Prime Minister and Ruler of Dubai, and His Highness Sheikh Mohamed bin Zayed Al Nahyan, Crown Prince of Abu Dhabi and Deputy Supreme Commander of the UAE Armed Forces, met on Thursday as part of their continuous consultations about the best ways of strengthening national security and stability and making citizens and the community happier in various spheres using all capabilities.
They highlighted the important role of the nation's youth in development, growth and nation-building. They also emphasised that it is equally important to support and incentivise the youth and provide opportunities to encourage their innovation and creativity to drive development and modernisation taking place under the leadership of President His Highness Sheikh Khalifa bin Zayed Al Nahyan.
Those who attended the meeting included Sheikh Hamdan bin Mohammed bin Rashid Al Maktoum, Crown Prince of Dubai and Chairman of Dubai Executive Council; Sheikh Nahyan bin Zayed Al Nahyan, Chairman of the Board of Trustees of Zayed bin Sultan Al Nahyan Charitable and Humanitarian Foundation; Sheikh Mansour bin Zayed Al Nahyan, Deputy Prime Minister and Minister of Presidential Affairs; Sheikh Hamed bin Zayed Al Nahyan, Chief of the Abu Dhabi Crown Prince's Court, as well as Sheikhs, ministers and senior officials.
Photo: Dubai Media Office
Follow Emirates 24|7 on Google News.