UAE well prepared to win bid: Abdullah bin Zayed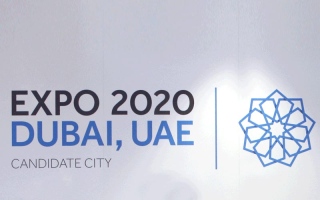 The UAE is well prepared to present the best offer to win the bid to host the World Expo 2020, Sheikh Abdullah bin Zayed Al Nahyan, the Foreign Minister, said today.
He said that ''The UAE, under the leadership of President His Highness Sheikh Khalifa bin Zayed Al Nahyan and the Vice President and Prime Minister of UAE and Ruler of Dubai, His Highness Sheikh Mohammed bin Rashid Al Maktoum, has made record development in all fields.''
He made his remarks while receiving the Enquiry Mission of the Bureau International des Expositions (BIE), led by Steen Christiansen, Chairman of the BIE Executive Committee. The BIE, based in Paris, is the non-governmental organisation responsible for the World Expos.
The Enquiry Mission arrived in the UAE on Sunday, February 24, for a four-day trip, to assess the UAE's ability to host the World Expo 2020 in Dubai.
Sheikh Abdullah added that the country has become a hub and a major player in the global economy, maintaining strategic economic, trade, scientific and technological partnerships with most influential countries across the world.
Over recent years, he noted, the UAE had shown high capabilities and efficiency in hosting hundreds of major international exhibitions, becoming a global powerhouse in the specialised exhibition industry.
"We are keen on showing the real face of this part of the world, which is characterised with openness, tolerance and diversity. The UAE Government is deeply committed to presenting the best offer to win the bid to host the World Expo 2020," he added.
"We are proud of the efforts being exerted to depict the open and creative nature of the UAE to the world."
Sheikh Abdullah said the hosting of Expo 2020 in the UAE, in general, and Dubai in particular, will provide a unique event, since the majority of the visitors who will visit it will come from many countries of the world. This would be made possible, he said, because of the UAE's strategic location, its state-of-the-art infrastructure and modern airports and seaports as well as other advantages.
"We will be honoured to host visitors to see the openness and tolerance being enjoyed by the UAE," he added. Sheikh Abdullah noted that the Expos are not only commercial and economic gatherings, but also cultural platforms that bring people from different backgrounds together to exchange knowledge and expertise.
The UAE, he said, was actively engaged in the series of Expos which provided an ideal opportunity to share its experiments with other countries in a fast changing world fraught with daunting challenges and to open up new prospects for its future.
"We are determined to further develop the exhibition industry, given the valuable significance of this vital sector to expose the UAE to other countries in light of the economic openness policy adopted by the UAE," Sheikh Abdullah affirmed.
Follow Emirates 24|7 on Google News.