We have what it takes to become world's capital for Islamic economy: Mohammed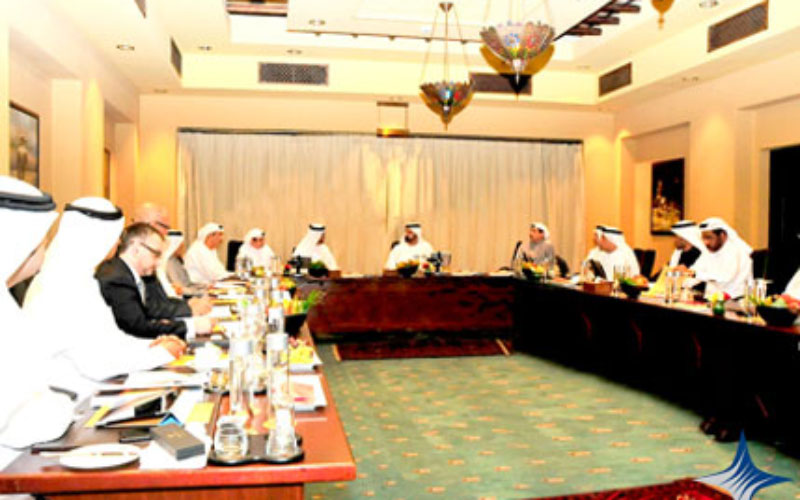 His Highness Sheikh Mohammed bin Rashid Al Maktoum, Vice-President and Prime Minister of the UAE and Ruler of Dubai, attended on Friday part of a workshop organised by the higher committee for development of Islamic economy sector to follow up progress on action plans and proposed initiatives.
Sheikh Mohammed emphasised the importance of Islamic economy sector and the role it plays in the economic diversification.
"We have a clear vision for this vital sector and we want it to contribute significantly to our national economy and to help bolster our position as the world's capital for Islamic economy," Sheikh Mohammed said.
Sheikh Mohammed further indicated that the UAE has what it takes to become a hub for Islamic economy which caters for about quarter of the world's population with an estimated value of multi trillions.
"We have the infrastructure, the strategic location at the heart of the Islamic world and importantly, a vast knowledge and experience in Islamic economy, Islamic banking, Islamic Sukook and insurance, and we have, above all, the resolve and ambition to achieve our goals." Sheikh
Mohammed attended a presentation session organised by the committee which is chaired by Mohammed Abdullah Al Gergawi, Minister of State for Cabinet Affairs and Chairman of the Executive Office of Sheikh Mohammed bin Rashid Al Maktoum.
Al Gergawi asserted that the committee's work is in progress and that all concerned entities are supporting their endeavours to achieving Sheikh Mohammed's vision and Dubai Crown Prince Sheikh Hamdan bin Mohammed's directives to position Dubai as a global capital of Islamic economy.
Sheikh Mohammed praised the efforts exerted by the committee and its teams, working on developing the Islamic economic initiatives, stressing the importance of continuous work and concerted efforts in order to reach the desired objectives and expressing, as well, his keenness to support the committee.
The higher committee's members are heading the teams at the workshop as follows: Director-General of the Dubai Department of Economic Development Sami Al Qamzi, Vice-Chairman of Dubai International Financial Centre's Higher Board Abdul Aziz Al Ghurair, Director-General of Dubai Minicipality Hussein Nasser Lootah, Director-General of the Department of Islamic Affairs and Charity Work in Dubai Dr. Hamad bin Al Shaikh Ahmed Al Shiebani, Chairman of the Dubai Chamber of Commerce and Industry Abdul Rahman Saif Al Ghurair and Chief Executive of Dubai's Noor Islamic Bank Hussein Al Qamzi, and Chairman of Dubai Financial Market Essa Kazim.
Follow Emirates 24|7 on Google News.