Guatemala ups number of missing to 332 in volcano eruption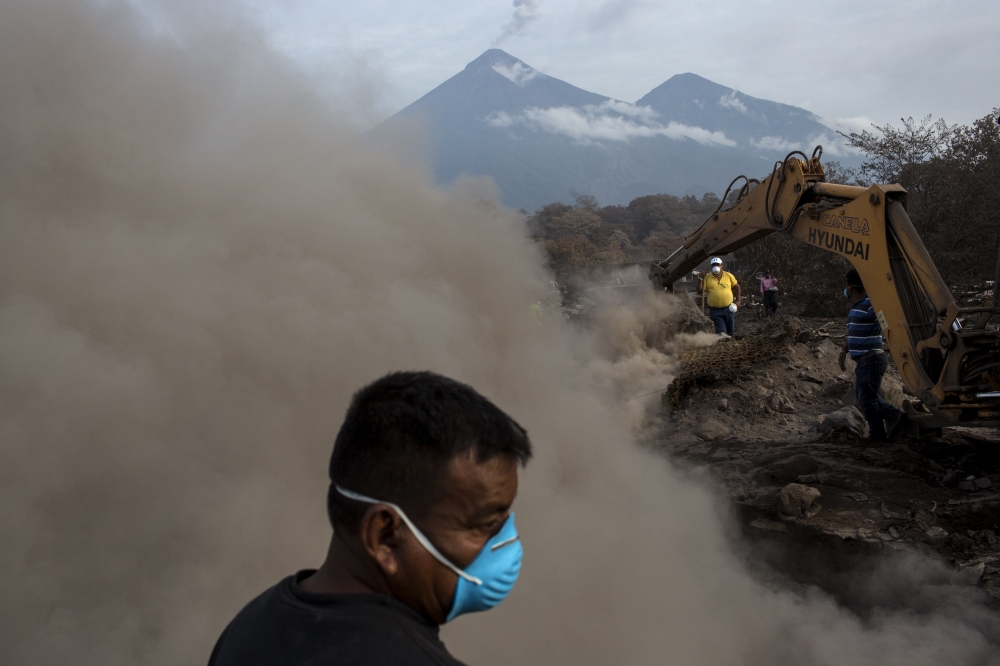 Authorities on Wednesday raised by more than 130 the number of people officially missing from last month's deadly eruption of the Volcano of Fire.
Guatemala's disaster agency, known as Conred, said the new figure of 332, up from 197 previously, came following a review of nearly 200,000 records and verifying lists of people living in shelters.
The disaster agency has confirmed at least 113 deaths from the June 3 eruption, which sent superheated flows raging through small villages. Eighty-five of those bodies have been identified.
But an independent group known as Antigua to the Rescue, after the nearby city of the same name, said at a news conference that the death toll could be high as 2,900.
Antigua to the Rescue said its figure was compiled through its own investigations and interviews with people in shelters, especially the inhabitants of the devastated village of San Miguel Los Lotes.
Conred spokesman David de Leon said the agency was respectful of others' comments about the disaster's toll, but stood by its official count.
"It is important to know the base or sources that served to determine the figure that was made public," he said.
More than 3,600 people remain in shelters run by local authorities and charities.
Last week, Conred declared almost 200 communities surrounding the Volcano of Fire as uninhabitable or at high risk due to the threat of another eruption.
The volcano is one of the region's most active, located to the southwest of Guatemala City.
Follow Emirates 24|7 on Google News.