Hackers for hire: New list promises to hack everything from an iPhone to Facebook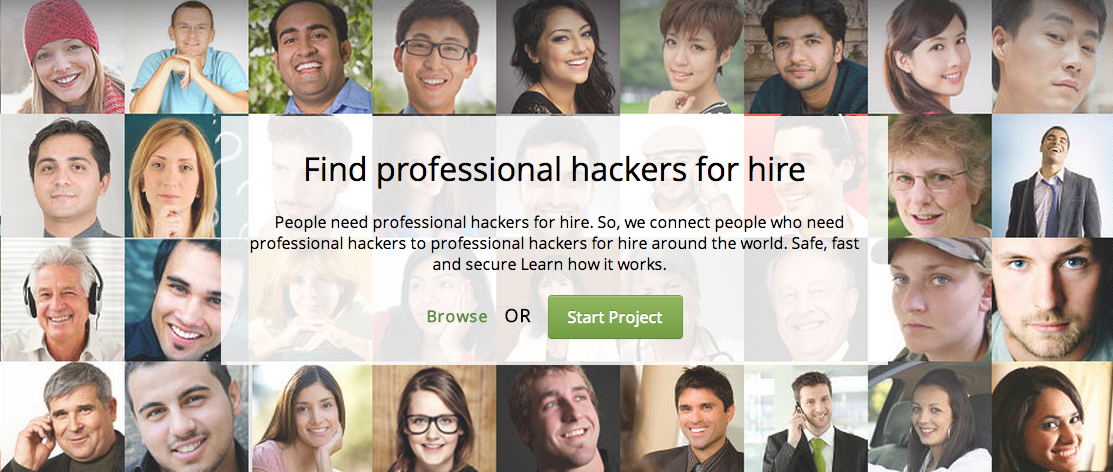 A new service is being offered where you can find professional hackers for hire. It's a money back guarantee that they do if failed.

So the next time you want to hack into - be it your friend, colleague, or even the organization you are working, all you need to do is swipe your card and provide details about the person or the system that needs to be hacked into.

Hourly rates range from $150 upwards and varies based on the assigned task.


Users can even bid for projects which include iPhone hack for $300 to $500, Facebook for $100 and even a change in grades for $50.

The website provides detailed listing and user profiles of the featured hackers, describes their work, rates and the total they have earned so far.

According to the website, one of the hackers Alyx has even already earned $7,350 and received 42 bids during the past 30 days.


Employees can hire a hacker by simply registering for an account, fill out a basic job needs and post the job requirements.

Then hackers from all over the world will post proposals on how to best accomplish your job. You will have the option to choose the right hacker for you based on price, skills and availability. Finally you can agree on pricing and make your payment. The portal, however, promises that payments will only be transferred to a hacker only when the project is complete. "You control when and to who your funds are released to."

You even have a money back guarantee if your're unsatisfied. There is a dedicated dispute process and the portal promises to resolve your issues and if not you will be issued a refund within 7-15 business days.

There is also some ethical arrangements that the site follows. One of its FAQ's asks is hacking is not illegal?

"Hacking is intended for legal and ethical use. If you feel a project violates our terms of service please report the listing immediately. We do our best to moderate projects, however, we rely on the community to aid in this process," it notes.
Follow Emirates 24|7 on Google News.