Head teacher gets extra cash… renting trampoline to students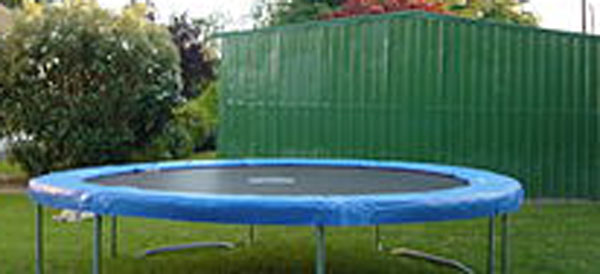 A head teacher in Kuwait took a trampoline to the school she works at.
She began making money by renting the trampoline to her students on an hourly basis, where students were free to jump and play on it after making the payment.
Things were going as per her plans, and she was making good money, until one day when a student fell while playing on it and hurt his head. The child's parents were angry and they convinced other parents and collectively filed a complaint against the head teacher with the Kuwaiti Ministry of Education, which in turn began investigation.
However, a few days later, the student returned to class and the head teacher filmed a video of him studying in class and sent it to the ministry as evidence that the student was normal and healthy.
Now, that angered the boy's parents further and they filed a second complaint against the head teacher for breaching the privacy of their son by filming a video of him without their permission.
The story of the head teacher has gone viral on social media, with many users commenting that the head teacher must be dismissed from work as she ought to be focussing on her job and not on how to make money at school.
Follow Emirates 24|7 on Google News.