Hong Kong protesters occupy major road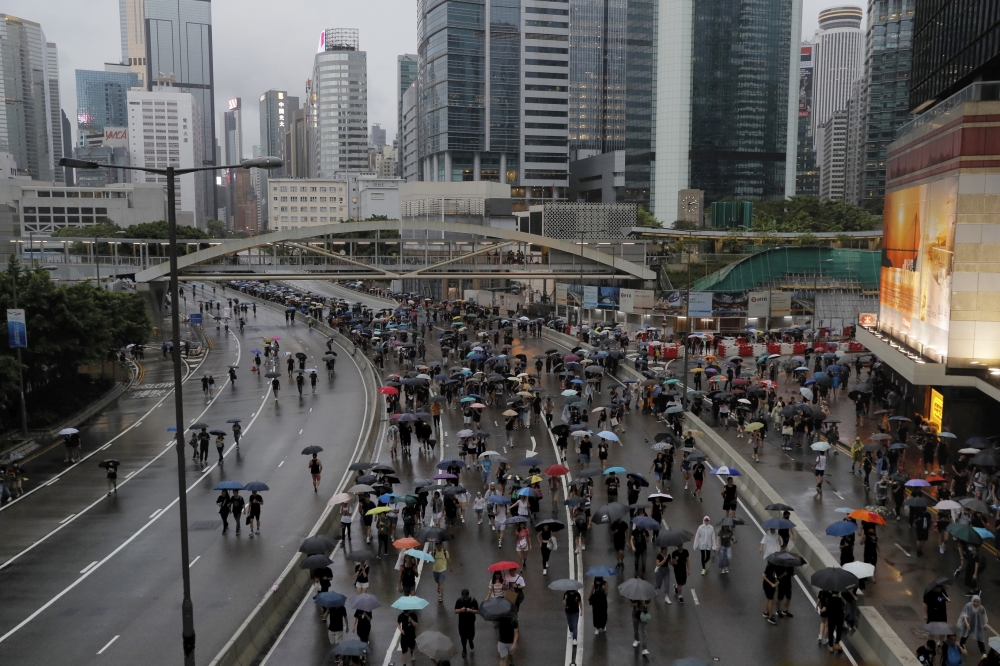 Tens of thousands of protesters have occupied a major road in central Hong Kong and are marching onward after a large public park could not contain the droves of participants.
Public transit trains were not stopping Sunday at stations near the assembly because of overcrowding.
While police had granted approval for the rally, they didn't approve an accompanying march. Demonstrators nevertheless fanned out and filled the streets, as there was not enough space at the designated assembly area.
Organizers said they hoped to have a peaceful event after past weekends were marked by violent clashes between hardcore protesters and police.
Hong Kong has seen mass pro-democracy protests for more than two months calling for electoral reforms and an independent inquiry into alleged police brutality.
Follow Emirates 24|7 on Google News.