Hong Kong students protest bill in Taiwan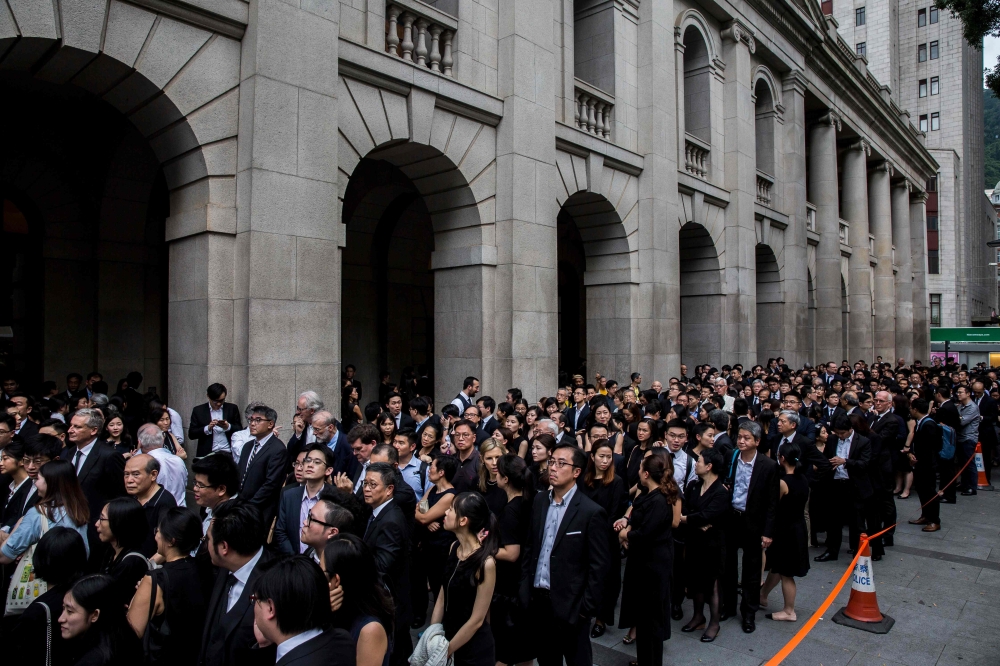 Dozens of people are protesting outside the Hong Kong Consulate in Taiwan to denounce proposed amendments to Hong Kong's extradition laws.
Hong Kong students sitting outside the consulate in Taipei held posters reading "No extradition to China" and chanting "Hong Kong government, Shame on you."
Photo: AFP
Ho Wing Tung, a Hong Kong student in Taiwan, said the rule of law won't exist if the legislation passes and she is afraid the "one country, two systems" principle would become a joke.
Dissident Hong Kong bookseller Lam Wing-kee, who left Hong Kong for Taiwan over extradition fears, said the extradition law amendments go against human rights.
In Hong Kong, thousands of protesters were blocking entry to Hong Kong's government headquarters. A legislative session to debate the bill has been delayed.
Follow Emirates 24|7 on Google News.