Hot and hazy weather for the UAE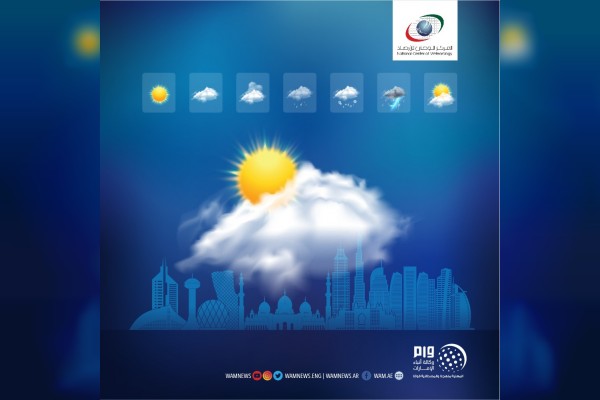 The UAE is set for hot and hazy weather for the coming week, ending Friday, 3rd August 2018, the National Centre of Meteorology, NCM, said in a statement.
On Monday, the country will encounter a hazy and hot climate during the day, with some low clouds appearing on its East coast. The NCM said that there is a chance of convective rain clouds forming by the afternoon, which may extend to inland areas. It went on to say that Southeasterly to Northeasterly and Northerly winds with speeds ranging from 20 – 30 Km/hr, and reaching 40 Km/hr are also expected, causing suspended dust and blowing sand. As for the Arabian Gulf and Oman Sea, the NCM detailed slight to moderate weather conditions.
The NCM went on to say that the UAE will witness humid weather conditions over its coast during the morning, along with hot and hazy weather throughout the day with a chance of rainy convective clouds forming eastward by the afternoon that may extend to some southern regions of the country. Similar conditions expected for Wednesday, the NCM added.
Fog and mist formation will probably occur on Thursday, the NCM added. It went on to say that winds may reach up to 45 km/hr causing blowing dust and sand conditions. The NCM also warned of sea conditions may become rough at times in the Arabia Gulf and Oman Sea.
Follow Emirates 24|7 on Google News.