Human rights situation in Yemen dire: Minister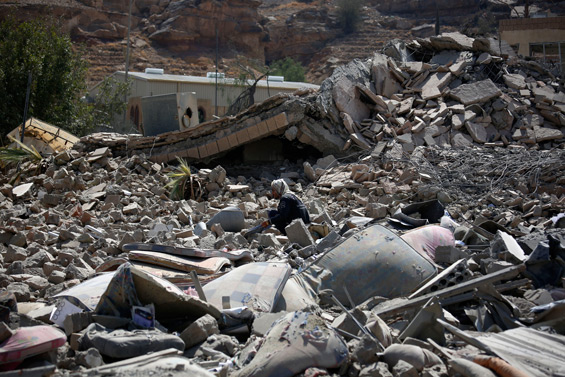 Yemeni Minister of Human Rights, Ezzedine Al Asbahi has described the human rights situation in Yemen as 'frightening' and urged the European Union and international organisations to pressure the rebel militias to comply with UN Security Council resolution 2216 and implement the agreement concluded at the recent peace talks in Biel, Switzerland.
"The human rights situation (in Yemen) is dire because the rebel militias continue to commit criminal acts. They have arrested hundreds of people in unknown places and prevent their families from even knowing their whereabouts," the Yemeni Human Rights Minister said during a meeting with the European Union's Ambassador to Yemen, Bettina Muscheidt.
The rebel Houhti militia and forces loyal to now-ousted president Ali Abdullah Saleh continue to violate human rights and crack down on politicians, civilian activists and journalist number of Yemeni governorates.
In addition, he noted, the rebel militias launch systematic attacks on schools and turn them into prisons and military camps. They are attacking residential neighbourhoods, hospitals and medical teams for helping injured people, he added.
Al Asbahi said the rebels continue to block humanitarian aid from reaching civilians in Taiz and other besieged cities. "This threatens peace and is in violation of international human rights laws."
The EU ambassador to Yemen stressed that the EU supports the country's security, stability and unity and calls for implementing the UN Security Council resolutions and restoring the legitimate government to all Yemen's governorates.
Follow Emirates 24|7 on Google News.