Imran Khan's bid to crowdfund $14bn for Pakistan dams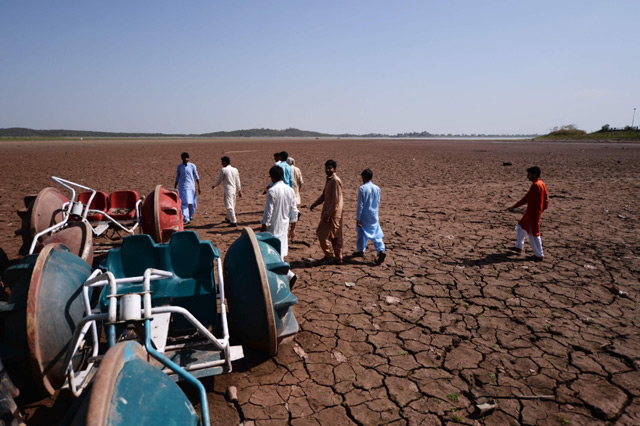 It's a far cry from those sponsored Facebook posts asking you to invest in a start-up's new digital watch or an unbreakable phone case.
But Imran Khan wants Pakistanis to crowdfund a whopping $14 billion for desperately needed dams, a plea capitalising on nationalist fervour but ridiculed by detractors as unrealistic.
If it succeeded it would be the largest crowdfunding effort in history - shattering the current Kickstarter record 700 times over.
But while Pakistanis have responded to Khan's plea with enthusiasm, the tally so far is just a drop in the ocean of what's needed to alleviate the country's chronic water crisis.
"We have only 30 days water storage capacity," cricketer-turned-premier Khan warned in a televised appeal this month.
"We already have so many loans that we have problems in paying them back... We alone will have to build this dam, and we can."
The biggest crowdfunding effort in the world to date, a Kickstarter campaign for the Pebble Time Smartwatch, raised just over $20 million in 32 days, according to the Wall Street Journal.
But Khan appeared undaunted by the magnitude of what he was asking.
If the millions of Pakistanis living overseas all contribute $1,000 then Pakistan will have the funds to build the dams, he claimed.
"I promise to you that I will safeguard your money," he added.
Critics say Khan's plan is little more than pie in the sky.
"You can't collect $14 billion via crowdfunding. It's not feasible," Khaleeq Kiani, senior economics correspondent with Pakistani daily Dawn, told AFP.
"We have no example in which such a huge amount was collected to build such a huge project."
Follow Emirates 24|7 on Google News.