In new video, boys crave food, wait to go home next week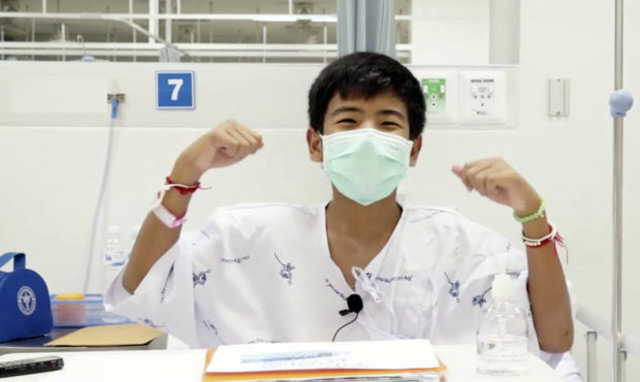 The 12 boys and their soccer coach are recovering well and in a brief new video list their food wish lists while the health minister says they're expected to be discharged next week.
Monkol Boompeam (AP)
Video messages of the boys from a Saturday news conference show them still wearing surgical masks, a safeguard against infection since the last of them was pulled from a cave on Tuesday after being trapped for almost three weeks.
Somphong Jaiwong (AP)
Public Health Minister Piyasakol Sakolsattayatorn says all 13 are set to leave the hospital next Thursday. Doctors say they will still need to be closely monitored for physical and psychological effects of their ordeal.
Adul Sam-on (AP)
Follow Emirates 24|7 on Google News.