India court bans sale of 800,000 cars over emission levels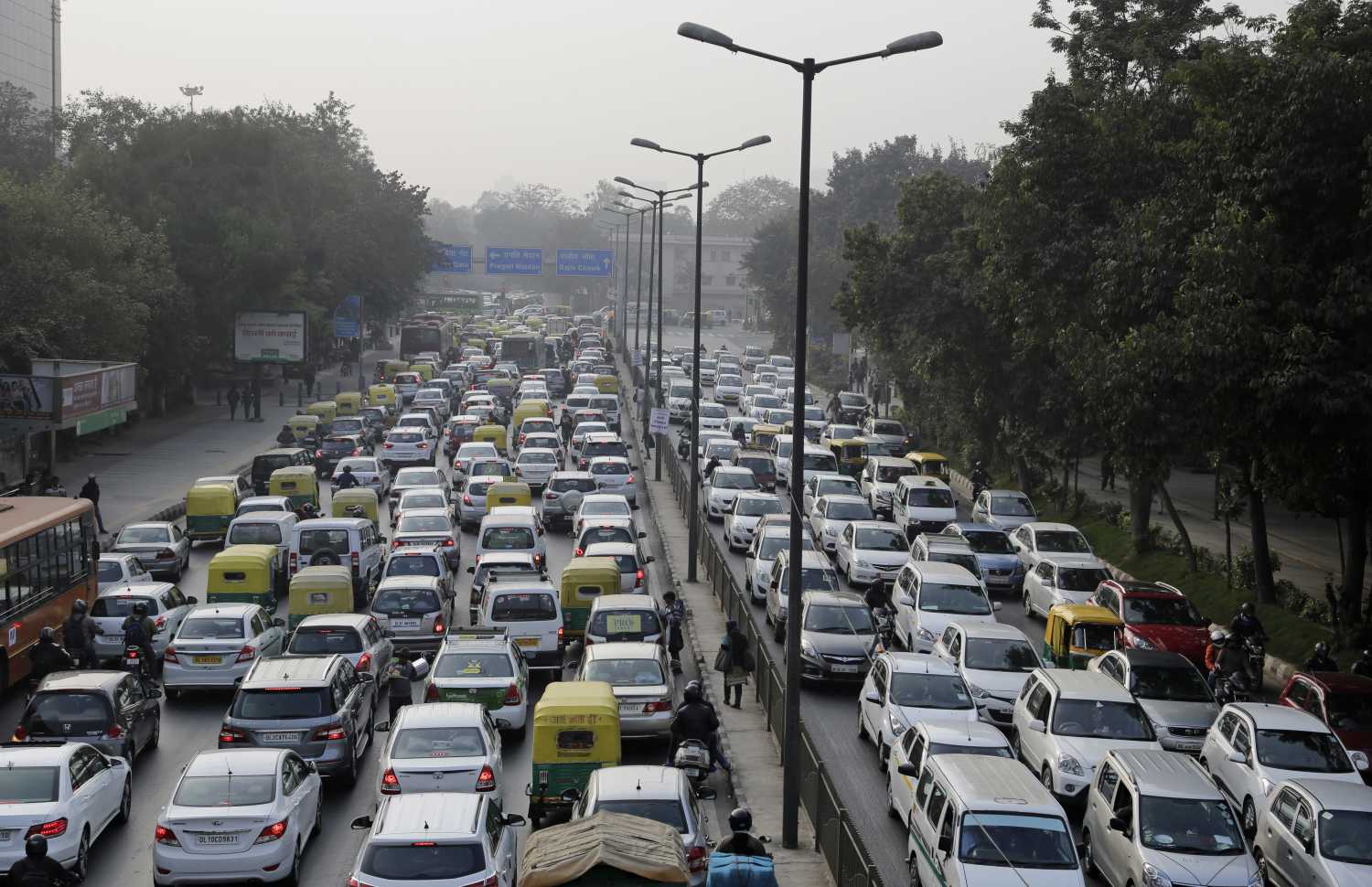 India's top court Wednesday banned the sale of more than 800,000 new cars which fall short of new emissions standards, declaring public health more important than company profits.
The Supreme Court ordered a halt to the sale and registration of vehicles that will not meet new pollution standards come April 1, when a cleaner model of engine will become the norm.
The ruling is expected to affect as many as 824,000 vehicles not yet sold or registered, said the Society of Indian Automobile Manufacturers (SIAM).
"The health of the people is far, far more important than the commercial interests of the manufacturers or the loss that they are likely to suffer," Judges MB Lokur and Deepak Gupta said in their order.
Millions of new cars pour onto India's roads every year, worsening air pollution in cities that already rank as the world's dirtiest.
New Delhi took the unenviable title of the world's most polluted city in a 2014 survey of 1,600 cities around the globe by the World Health Organization.
Twelve other Indian cities also ranked in the top 20.
In a move to combat escalating pollution, the government announced in January last year that all vehicles sold in India would have to meet higher emissions standards from April 1, 2017.
In court, SIAM and automakers argued that they should "be given reasonable time to dispose of the existing stock" manufactured legally until March 31.
The court dismissed this appeal, saying car companies "chose to sit back and declined to take sufficient pro-active steps" despite the looming April deadline.
India, the world's fifth biggest auto market, has said it will switch directly to BS-VI standards by April 2020, skipping the interim BS-V grading altogether.
Wednesday's order was the latest to hit auto companies in India. In 2015 the same court ordered a moratorium on the registration of large diesel luxury cars in Delhi.
Follow Emirates 24|7 on Google News.