India proposes no-fly list of disruptive passengers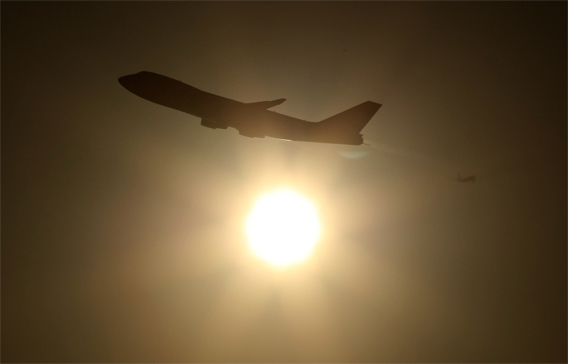 India on Friday announced plans to create a national no-fly list of unruly passengers, weeks after a controversial politician attacked a flight steward.
The civil aviation ministry proposed banning passengers based on three categories of unruly behaviour, ranging from lewd comments and sexual harassment to damaging aircraft and murderous assault.
Depending on the severity of disruption, a passenger could find himself on the no-fly list for anything from three months to an unlimited period.
The move came after Hindu nationalist lawmaker Ravindra Gaikwad made national headlines by repeatedly striking a steward on an Air India flight.
The national carrier barred Gaikwad from its flights after he admitted whacking the 60-year-old steward roughly two dozen times with his sandal during an altercation over seating on a flight from Pune to New Delhi.
He was forced to take trains to attend sessions at the national parliament, until the ban was overturned last month when the government intervened.
"To have a national no-fly list where we've identified individuals based on unruly or disruptive behaviour, who are jeopardising airline safety, will in fact be quite unique and India is blazing a new trail in this regard," junior civil aviation minister, Jayant Sinha, said at a press conference.
Banned passengers, except those identified as threats by security agencies, will be able to appeal their no-fly status to a quasi-judicial committee for review.
The list, which will be maintained by the country's civil aviation regulator, will be made optional for other airlines to use and "prohibit that person from flying for that period or any other appropriate period less than the period for which he has been banned".
The draft of the no-fly list will be on the ministry's website for one month for expert and general feedback before it is made official.
"The whole process is expected to take about two months. By June 30 it should be possible for us to come out with the final decision," civil aviation secretary Rajiv Nayan Choubey said.
Follow Emirates 24|7 on Google News.