India's Tata Sons appoints new chairman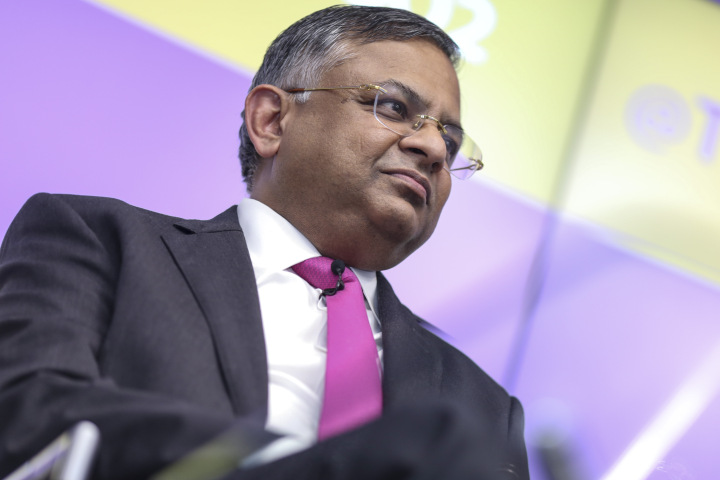 India's salt-to-steel conglomerate Tata Sons Thursday appointed Natarajan Chandrasekaran, the chief of its IT services unit, as the new chairman of its board, the company said in a statement.
Chandrasekaran, who currently heads software giant Tata Consultancy Services, will take charge from February 21 - replacing former chairman Cyrus Mistry who was ousted by Tata Sons, the holding company of the sprawling $103 billion Tata Group.
"The Board of Directors of Tata Sons, at its meeting today, appointed Mr. N. Chandrasekaran as Executive Chairman," Tata Sons said in a statement.
Popularly known as Chandra, the 53-year-old Tata lifer joined the company in 1987 and has been chief executive of the IT cash cow since 2009.
The appointment is the latest step in an ongoing tussle between former chairman Mistry and group patriarch Ratan Tata.
Mistry was sacked as chairman of Tata Sons in October and the group sought his ouster from operating companies including Tata Steel, Tata Motors and TCS.
Mistry resigned from all group companies but had hung on to his seat as director of the board of Tata Sons.
Last week, Tata Sons cranked up its legal tussle with Mistry and called for a shareholders' meeting next month to remove him from its board.
The increasingly acrimonious battle saw a fresh twist Friday with Tata's call for a shareholders' meeting to remove Mistry as director of the board of Tata Sons, his last remaining foothold within the group.
Mistry's dismissal shocked India's business community and saw family patriarch Ratan Tata take interim charge of the sprawling conglomerate that he led for more than two decades.
The 150-year-old conglomerate, which was founded under British colonial rule, has long been a source of pride for India.
But the feud is threatening its reputation and has helped wipe around $9 billion off the collective stock market value of the group's eight main companies.
Tata owns Britain's Tetley Tea and Jaguar Land Rover, and the Anglo-Dutch steel firm Corus. It operates in more than 100 countries.
Follow Emirates 24|7 on Google News.