Indonesia quake death toll tops 400 as more bodies recovered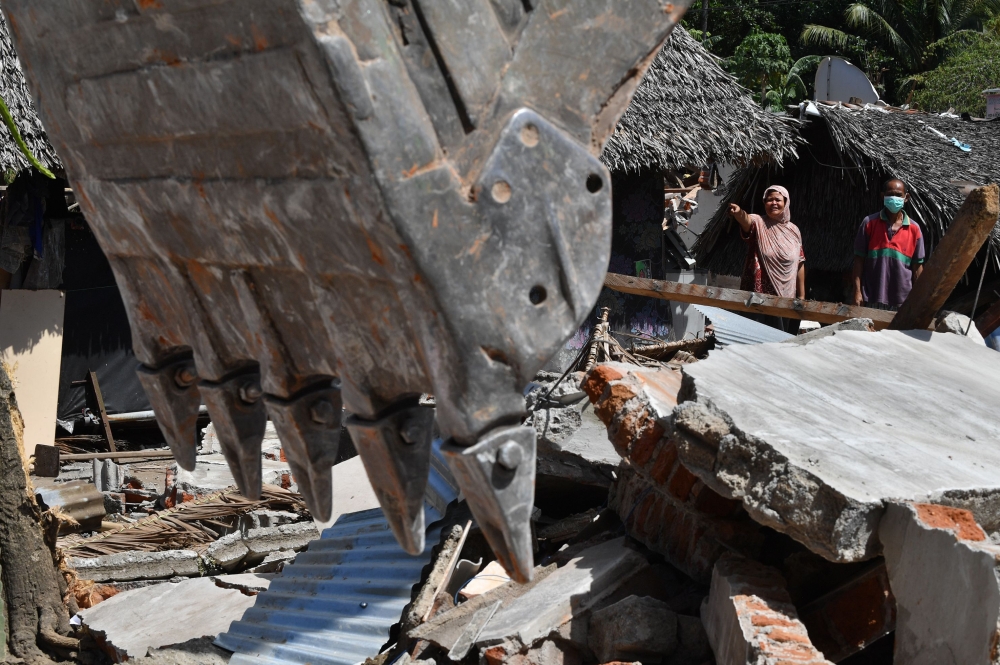 The death toll from an earthquake on the Indonesian island of Lombok has topped 400, authorities said Monday, as bodies were still being recovered from the ruins of destroyed buildings.
The shallow 6.9-magnitude quake on August 5 levelled tens of thousands of homes, mosques and businesses across Lombok, just a week after another tremor surged through the island and killed 17.
"Search and rescue teams are still removing victims who were buried beneath collapsed buildings and landslides," said national disaster agency spokesman Sutopo Purwo Nugroho.
The total number killed in the quake is now 436, Nugroho said, with more than 1,300 injured and nearly 353,000 displaced.
The hardest hit region of Lombok has been in the north, where 374 people died and more than 137,000 have been forced from their homes, according to the latest official tolls.
Most of the displaced are sleeping under tents or tarpaulins near their ruined homes or in evacuation shelters, while makeshift medical facilities have been set up to treat the injured.
Split open roads, particularly in the mountainous north of the island, are still proving to be a major headache for relief agencies trying to distribute aid.
Nugroho said three helicopters, including one from the military, have been used to drop supplies to isolated communities, many of which urgently needed clean water, food, bedding and medicine.
Meanwhile, the economic toll of the quake - including its impact to buildings, infrastructure and productivity - has ballooned to 5 trillion rupiah ($342 million).
"This damage and loss is very large," said Nugroho, adding the final figure was likely to be higher.
Survivors of the quake have been shaken by hundreds of aftershocks, including a shallow 5.9-magnitude quake last Thursday which caused people to flee evacuation shelters screaming and crying.
Authorities had previously said around 13,000 people sustained injuries and 387,000 were evacuated.
Nugroho said the drop in the number of displaced people was due to the fact many were now spending time at their homes and gardens during the day and returning to shelters at the night. Others had chosen to return to their homes for good.
Follow Emirates 24|7 on Google News.