Is it a drone? Is it a balloon? No, it's a bird, says N.Korea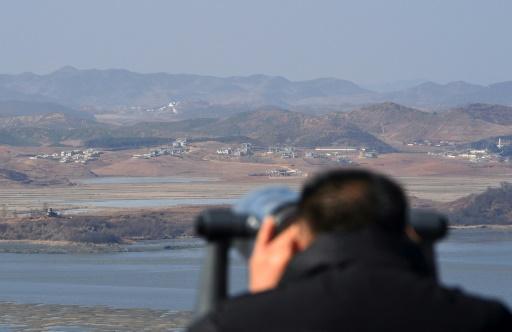 North Korea on Thursday accused the South of unleashing more than 450 machine gun rounds at a flock of birds in an "armed provocation" at the tense Demilitarized Zone, after Seoul's forces fired warning shots at an object flying over the border.
Seoul military officials initially suggested the item was a drone from North following the incident on Tuesday, before saying Wednesday that balloons carrying propaganda leaflets had blown in across the frontier, one of the most fortified locations in the world.
Pyongyang weighed in on the issue Thursday, with a spokesman for its military telling the official Korean Central News Agency that the mysterious flying shape was simply "a flock of birds flying in the sky".
The South was "caught by mental derangement" and "confrontation hysteria", it said, describing the DMZ as "the most acute hotspot where huge troops of both sides constantly level their guns at each other".
Tensions have spiked in the region over the nuclear-armed North's weapons ambitions and a series of missile launches.
Seoul has repeatedly accused the North of flying suspected spy drones across the border, and both Koreas - plus anti-Pyongyang activists based in the South - send leaflets across the border tied to gas-filled balloons.
South Korean reports said only 90 rounds were fired on Tuesday, and a military spokesman told AFP Thursday that it stood by its conclusion that balloons were involved.
Seoul's forces have previously opened fire at feathered flyers.
Hours after the Cheonan corvette was sunk in 2010 by what Seoul later said was a North Korean torpedo attack, killing 46 sailors, the patrol boat Sokcho "spotted unidentified objects which were moving north at a great speed and she opened up with 76 mm cannon", Yonhap news agency reported.
The military later concluded from radar images - showing the objects split into two and merge back into one, before disappearing after reaching land - that "such a movement is typical for a flock of birds".
"The military baptised innocent birds flying peacefully on their course with 135 rounds of formidable cannon fire," Yonhap said.
Follow Emirates 24|7 on Google News.