Japan culls 280,000 more birds for avian flu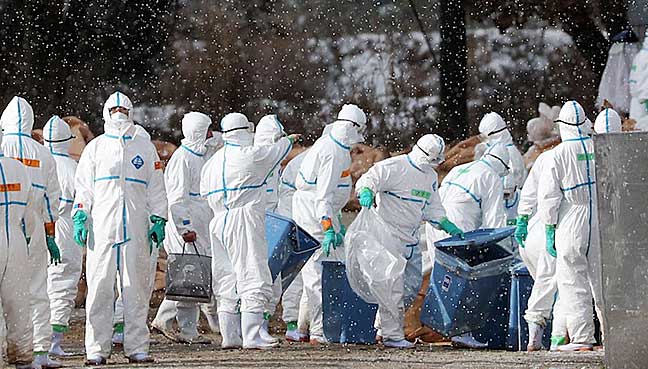 Japan deployed hundreds of soldiers to help cull more than 280,000 chickens on Friday, officials said as they try to contain further outbreaks of a highly contagious strain of avian flu.
The latest slaughter means more than 1.67 million birds will have been killed in a dozen mass culls at several farms across the country since November when the virus was detected in the northern Aomori prefecture.
Troops have been sent to a farm in Miyagi prefecture in the northeast where about 220,000 birds are to be killed, and to a property southeast of Tokyo where 68,000 chickens will be destroyed.
"The local government has requested the Self-Defence Forces to help the culling operation while setting a limit on shipping chickens and eggs surrounding the farm (in Miyagi)," a farm ministry official said.
The defence ministry confirmed it had dispatched 370 troops to the two locations to help in the slaughter.
Follow Emirates 24|7 on Google News.