Japan's next emperor heads to France for goodwill visit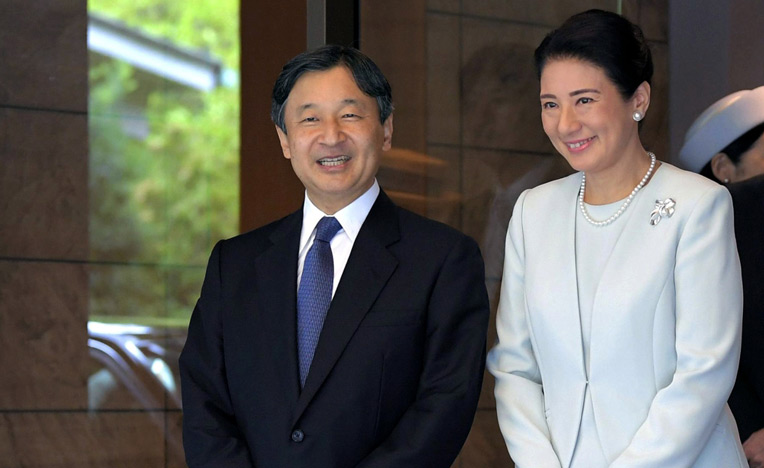 Crown Prince Naruhito, Japan's next emperor, was heading to France on Friday for a nine-day goodwill visit. His 84-year-old father, Emperor Akihito, is abdicating next year, handing the Chrysanthemum throne to the 58-year-old prince.
WHO IS NARUHITO?
The eldest son of Akihito and the grandson of former Emperor Hirohito, the crown prince is most widely known for his marriage to Crown Princess Masako, a Harvard-educated former diplomat who has struggled with depression after being criticized for not bearing a son. She is not accompanying him on his trip to France. Naruhito has a strong interest in water conservation and has delivered speeches at international conferences on the subject. While studying at Oxford University, he authored a paper on water transport on the River Thames. He is a cello player, an avid mountain climber and skier and enjoys photography. Naruhito has a younger brother, Prince Akishino, and a sister, Sayako, who lost her royal status after marrying a commoner. He and Masako have one daughter, 16-year-old Princess Aiko.
WHEN WILL HE BE EMPEROR?
His father is taking the rare step in Japan's modern imperial history of abdication. Naruhito will become emperor on May 1, 2019, the day after Akihito steps down. He will be the first Japanese emperor born after World War II and the 126th in a line believed to date to the fifth century. Since soon after the end of World War II, the emperor has been a purely symbolic figure with no political power. As emperor, Akihito has sought to make amends for the scars of the war, which was fought in the name of his father, Hirohito. Naruhito is expected to follow in Akihito's footsteps.
WHAT IS HE DOING IN FRANCE?
Naruhito is making the Sept. 7-15 trip to mark 160 years of diplomatic relations between France and Japan. He will visit a school and a textile museum in Lyon, a winery in Santenay, an advanced technologies research facility in Grenoble and a French-Japanese cultural institute in Paris. Japanese media reports say he will meet President Emmanuel Macron and attend dinner hosted by the French leader.
Follow Emirates 24|7 on Google News.