Job cuts strike grounds 60% of Alitalia flights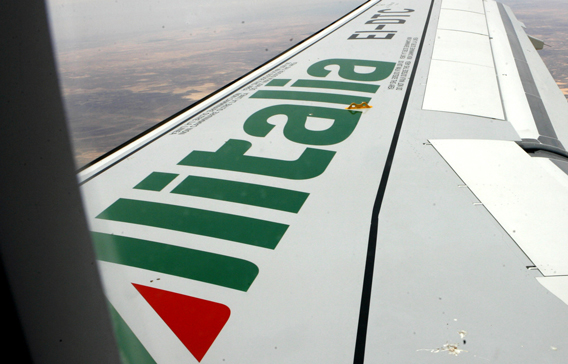 Italy's flagship airline Alitalia was forced to cancel 60 percent of its flights on Wednesday due to a strike over plans for the troubled airline to slash over 2,000 jobs.
The strike, called by several trade unions, had been expected and the company managed to offer alternative flights to most passengers, many of whom were able to hop on one on the same day.
Alitalia, which has been hit hard by competition from low-cost companies and has been accumulating losses for years, announced a new restructuring package in mid-March.
The plan, described as "painful but necessary" by management includes scrapping 2,037 ground staff positions and a 20 to 30 percent reduction in salaries for pilots, flight attendants and stewards.
Unions have slammed the measures, saying staff have already paid the price for previous rescue plans.
While "the crisis in Alitalia is real... a further reduction in activity and personnel is not the solution," said Nino Cortorillo of the Filt Cgil union.
"Alitalia and its shareholders must be realistic," he said in a statement.
Shareholders have said they will only inject new funds if the unions agree to the new collective labour agreement and cuts.
Cortorillo has slammed their attitude as "blackmail".
Negotiations have been under way for two weeks but a deal has proved elusive, despite the government playing the role of mediator.
The pressure to find a solution is increasing, with Alitalia's liquidity expected to last only until mid-April without emergency funding.
Follow Emirates 24|7 on Google News.