Jock the croc, mate home in on Dubai Mall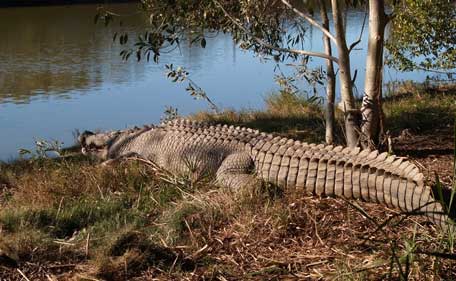 Central Queensland's famous five-metre reptile has packed his bags for Dubai, with girlfriend in tow.
Jock the croc, Koorana Crocodile Farm's famous inhabitant for the past thirty years, has traded up the farm life for a glitzier abode in a Dubai mall, according to Australian media.
Reports state Jock and his girlfriend of 15 years, Missy, will find a new home in a special enclosure at the Dubai Aquarium and Underwater Zoo in The Dubai Mall.
When Emirates 24|7 quizzed Emaar Retail about the new addition to the aquatic family, a spokesperson did not confirm or deny the news, saying in an emailed statement: "Dubai Aquarium & Underwater Zoo regularly adds to the diversity of animal species. We will announce more details on the additions shortly."
According to the 'Rockhampton Morning Bulletin', the duo took off for Dubai aboard a 16-hour Singapore Airlines flight with special handlers in tow/
Koorana's owner John Lever was quoted as saying the Dubai deal was struck after Koorana sent a croc to the Melbourne Aquarium last year.
The famous former Koorana inhabitant is 40 years old and weighs 750kg, with another '20 or 30 years of growth left in him' according to Lever.
He was caught in Chinaman's Creek in Cairns in the '80s.
In April of this year, The Dubai Mall also added a new permanent exhibit titled 'UAE's Night Creatures', providing a peek into the nocturnal world of Arabian wildlife, which exhibits barns owls, fruit bats, giant camel spiders, the Dhofar Toad, Arabian scorpions and more.
Follow Emirates 24|7 on Google News.