Kerala film star promises to build house for Sharjah maid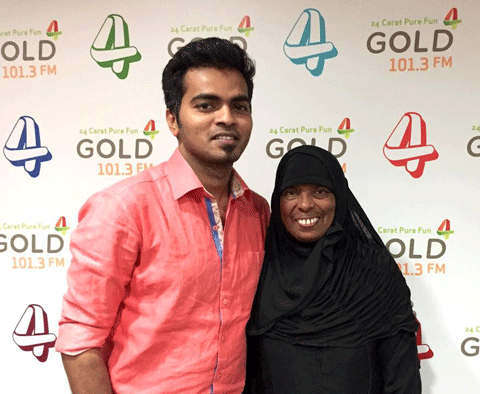 A Facebook post by a UAE-based Radio Jockey (RJ) has inspired an Indian film star to build a house in India for a maid working in Sharjah.

Suresh Gopi, a film star from the Indian state of Kerala, saw a Facebook post by RJ Vysakh, which describes the plight of a 62-year old Indian widow who was unable to return to her home country for almost eight years as she had nowhere to go.
Shahida, a mother of three girls has been living and working in the UAE for the past 20 years.
She had to sell everything that she had earned including her only house to marry off her three daughters.
The Facebook post about her plight went viral with about 96,000 likes within day. On seeing the post, Gopi has now come forward to build a house for Shahida.
Her story came to light following a 'Home for Eid' programme, by UAE-based radio station that broadcasts in Malayalam.
"The programme was aimed at selecting UAE residents who have been unable to visit India for a long time due to their financial condition.
"We called upon our listeners to either nominate themselves or anyone whom they knew, who deserved to visit their hometown this Eid," says Namitha Nayyar, station director at Gold 101.3 FM.
The programme received several applications and a group of 20 people were selected and flown to India last Thursday as part of the festival.
Shahida was one of them and had last visited India in 2006, when her husband died.
"Shahida's mom who is in her eighties is living with one of her relatives.
"We were informed that Shahida wanted to visit her mom one last time to spend the Eid together. That's how we accepted her case," says Nayyar.
The actor has promised to buy a small plot in her village near Alapuzha and build a house for her.
Follow Emirates 24|7 on Google News.