Knife attacker injures 10 at Chinese school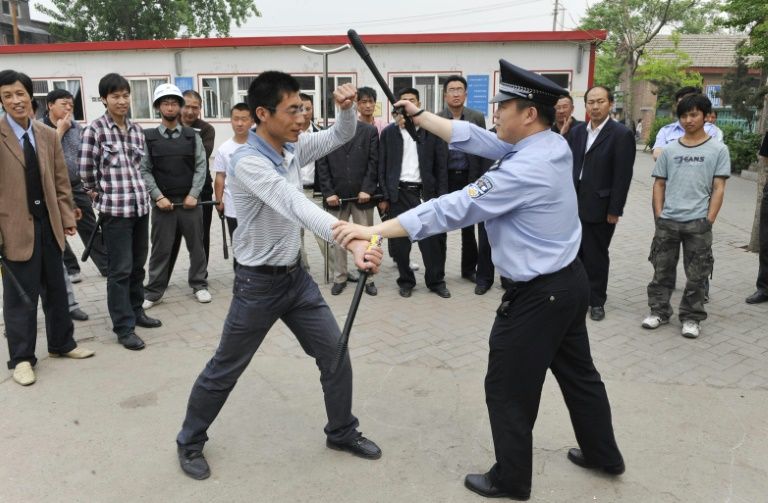 A knife-wielding assailant hacked at children in a Chinese schoolyard on Monday, wounding 10 before killing himself, police and reports said, the latest such attack in the country.
Pupils were lining up to go home at the end of the morning session when the man struck, slashing at several children before fleeing, the state-run China News Service cited a witness as saying.
A woman passerby saw several students with their faces covered in blood, apparently from head injuries, being bandaged up, it added.
The victims in Haikou, in the southern island province of Hainan, were six boys and four girls, the report said, two of them severely wounded but neither in life-threatening condition.
"I thought my child would be safe at school; I didn't think something like this would happen," the mother of Liu Qiang, seven, told the Nanhai Online news portal at the hospital where her son was being treated.
The assailant was identified as 45-year-old Li Sijun, who later committed suicide, reports said, adding no motive had been determined.
Local police in Haikou confirmed the incident to AFP and said that no children had died.
Violent crime has been on the rise in China in recent decades as the nation's economy has boomed and the gap between rich and poor has expanded rapidly.
Studies have also described a rise in the prevalence of mental disorders, some of them linked to stress as the pace of life becomes faster and support systems wither.
In 2014, state media reported that a man stabbed three children and a teacher to death and wounded several others in a rampage at a primary school that refused to enrol his daughter.
That followed a March 2013 incident in which a man killed two relatives and then slashed 11 people, including six children, outside a school in China's commercial hub Shanghai.
The incidents have forced authorities to increase security around schools and led to calls for more research into the root causes of such acts.
Follow Emirates 24|7 on Google News.