Lebanese budget approved after 12-year interruption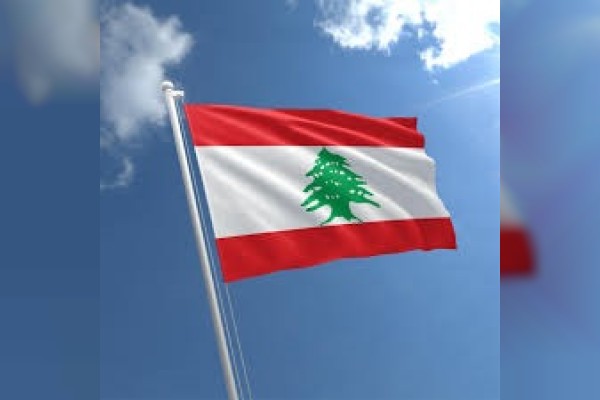 Lebanon has achieved considerable economic accomplishments over the past few months, including the approval of its general budget on 18th October, 2017, after an interruption of over 12 years, and the international conference in support of Lebanon development and reforms, CEDRE, which was held in France on 6th April, 2018, and the Arab Economic Forum, which was held in Beirut in July.
At the end of the discussions on the draft general budget at the Lebanese Parliament, the then Lebanese Prime Minister, Saad Hariri, said, "Some people act as if they have just discovered today that our financial situation is difficult, that we have a Syrian refugee crisis,or that we have an electric supply problem and chronic electricity deficit, or that no cost-cutting has happened for a long time. All of this we discovered today, in this budget and in this government.
But basically, there were no previous budgets, and I remind you again, this is the country's first budget for 12 years. But we can not participate in the previous governments, and once this government, whom some are not participating in, was formed, we suddenly discover all these problems. And worst of all, we suddenly discover all those easy solutions to these chronic issues. You were supposed to have experienced these solutions in the governments in which you were involved."
He added, "If there has been a violation of the Constitution over the past years by not approving the budget, we are here specifically today to announce the end of this violation, and we must be committed to meet our constitutional and legal deadlines, as well as to launch and prepare the 2018 draft budget, through economic, administrative, financial and developmental visions that we began working on in parallel with the announcement of the Lebanese government's plan to face the repercussions of the Syrian refugee crisis, as well as to invest in infrastructures and public services."
"Approving the budget is an opportunity for us to regain the country's trust, and I wish that we will all partake in its implementation, which is in Lebanon's interest," he concluded.
The country's second key accomplishment was the CEDRE Conference, which saw the participation of 48 countries and organisations and representatives of the private sector and civil society.
"Lebanon is a small country facing enormous challenges, such as political, economic and security issues. These challenges are exacerbated due to the Syrian war and the Syrian refugee crisis in Lebanon. The three years before the Syrian crisis, our economy grew at an annual average rate of eight per cent. With the war in Syria and the massive emigration of Syrians to Lebanon, this growth has collapsed to an annual rate of one per cent," Hariri said in the opening speech.
He continued, "According to the World Bank, the loss to Lebanon's GDP caused by the Syrian crisis was US$18 billion in 2015. Poverty and unemployment have increased considerably and exports have fallen by a third. The disparity between demand and supply in infrastructure has increased due to the presence of displaced Syrians, while existing public infrastructure has declined."
"Our additional debt ratio caused by the presence of over one million Syrian refugees in our country reached a US$6 billion in 2016. The United Nations Development Programme, UNDP, calculated that providing refugees with electricity cost us US$1 billion in 2016. These developments, as well as internal political divisions, have seriously weakened our economy and the function of our institutions. But the Lebanese people decided to face these difficulties.
18 months ago, we elected Michel Aoun as President of Lebanon, and we formed a national unity government, with the aim of regaining the trust of our citizens, the private sector and the international community in our country, economy and institutions," he said.
"Forming my government and other local efforts have led to the country's stability, and restored the work of its institutions and maintained its security. This is further reinforced by the commitment made by all components of the government in December to respect the "self-distancing" policy. The international community's support was also reflected during the meetings of the International Support Group and the Rome 2 Conference, which highlighted the importance of Lebanon's friends to its stability and security," Hariri added.
"Reviving Lebanon must begin, and the measures taken by my government's over the previous months are necessary, but not sufficient," he said. "Our challenge today is to reverse the country's negative rates of growth, poverty and unemployment, and the government must perform its key role. We are here to achieve this goal, and I present to you my government's comprehensive vision to create stability, growth and work opportunities. This vision relies on four connected pillars.
Firstly, we must increase our investment in infrastructure, by implementing ambitious investment spending programmes. Secondly, ensure that this investment programme is implemented within a comprehensive financial framework and sustainable debt through a tax boost aimed at reducing the budget deficit in relation to GDP by five per cent over the next five years.
Thirdly, we must implement structural reforms that Lebanon needs to achieve all sustainable growth led by the private sector while increasing social justice. These reforms will include combatting corruption, improving tax management, updating and restructuring the public sector, improving the procurement process and ratifying a new law regarding general procurement, updating and rationalising customs, the digital transformation of the government, and creating a better environment for commercial businesses, as well as implementing the necessary reforms to make national sectors more efficient and sustainable. Fourthly, we must develop a strategy to diversify our productive sectors and achieve our export potential," Hariri further said.
"Lebanon cannot achieve this effort alone, it also needs the support of the international community. Clear and tangible indicators of this support are grants and facilitated loans that will make it possible to implement the government's vision and strengthen the country's confidence, which will achieve stability and growth and create jobs. I ask you today to utilise the latest developments to strengthen Lebanon's stability. I tell you this honestly, it is not only about Lebanon's stability, but it is also about the stability of the region, and subsequently, the stability of the entire world," he affirmed.
The participants of CEDRE expressed their commitment to Lebanon's unity, stability, security, sovereignty and safety while calling on Lebanese authorities to adopt and implement a trusted disassociation policy. They also expressed their support for the efforts of Lebanese authorities to improve the work of the country's institutions and prepare for parliamentary elections, according to international standards. They are aware that Lebanon has faced considerable difficulties over many years, which have impeded its economic and social growth, and the country requires solidarity and the complete support of the international community.
Due to Lebanon's high levels of debt, funding through facilitated loans and private investments are effective means of investing in its infrastructure and creating jobs. The conference's participants also pledged to support the first stage of Lebanon's investment and reform programme, through loans valued at US$10.2 billion. Around US$9.9 billion of these loans are in form of facilitated loans and donations, including donations to support the loans, which are valued at US$860 million. They are also encouraging the private sector to participate in funding infrastructures programmes.
The 26th Arab Economic Forum saw the participation of 500 participants from 20 Arab and international countries.
Follow Emirates 24|7 on Google News.