LinkedIn reveals the 10 words you should avoid using on your profile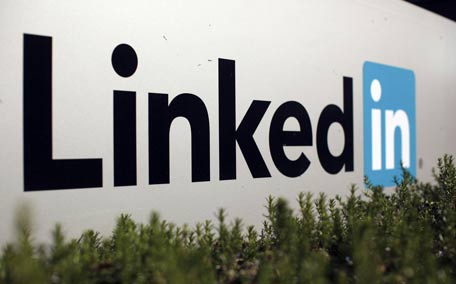 Looking to stand out from the crowd, and let a prospective employer know how passionate and experienced you are?
Stop right there. New data released by LinkedIn - the world's largest online professional network has revealed the top 10 most overused words for the UAE.
Compiled from analysis of millions of UAE profiles, the data reveals the ten most commonly used words from the past twelve months.
As thousands of people rush to update their LinkedIn profiles in during what is historically a busy time of year, LinkedIn wants to encourage professionals to get noticed for the right reasons.
Aiming to help professionals to better market and present themselves online, the UAE buzzwords list is a 'what's what' of what not to write.
These words are so generic and overused they don't convey anything about individual's professional achievements and accomplishments.
The UAE buzzwords list follows the release of the first ever UAE Power Profiles list – a list of the most viewed LinkedIn profiles in the UAE for 2016.
With professionals from companies like Etisalat Group, Du, Majid Al Futtaim Holding, Etihad Airlines and Paris Gallery, these individuals have perfected the art of crafting their profiles.
Posting regular content, making your headline stand out, ensuring you have a professional photo uploaded and keeping work history relevant and succinct are all useful tips to improve your profile.
To compile the UAE buzzwords list, LinkedIn sifted through the "Summary" sections in profiles, to rank how often each buzzword appears.
This year's list reveals "leadership", "specialized" and "expert" as the top three overused buzzwords among UAE professionals while "excellent" and "strategic" complete the top five.
The top ten buzzwords for UAE for 2017 are:
1. Leadership
2. Specialized
3. Expert
4. Excellent
5. Strategic
6. Experienced
7. Responsible
8. Passionate
9. Certified
10.Dynamic
"We are all good at what we do, whether it is persuading people to buy products and services or communicating on behalf of our clients. But in an incredibly competitive industry, it's vital that those looking to get ahead sell themselves effectively too. Using buzzwords to describe their professional accomplishments goes against the grain of their day job, putting professionals at risk of blending into the background instead. That's why we're encouraging everyone to get 2017 off to a great start by making sure their LinkedIn profile sets them apart from the crowd. Instead of relying on empty terminology, use concrete terms to describe your skills…instead of saying you excel at leadership, say you successfully manage a team of 20, for example," said Nada Enan, Senior Manager Marketing & PR, LinkedIn MENA.
LinkedIn has partnered with author Christopher Sandford, a bestselling biographer who is well accustomed to articulating others' achievements. Sandford commented, "The language we use says a lot about us so it's important to choose your words carefully, especially in a professional context. Too often we hide behind buzzwords which don't mean anything, whether out of a desire to keep things simple, or because we don't feel confident talking about our work accomplishments. With some relatively simple changes you can start to use language which truly conveys what makes you great."
Christopher Sandford has provided his advice for those looking to improve their LinkedIn profile this year:
1. Mind your language
Your profile summary is one of the first things people look at, so it's important to get it right. You want the reader to want to know more about you, so start with something punchy. You can do this through specific phrases, storytelling or even clever use of punctuation. Don't be afraid to lead with a short sentence, such as 'Music is my first love.' Above all, you should always keep your reader, or customer, firmly in mind.
2. Be direct
It's often tempting to speak in the third person when it comes to our working lives - don't! It's impersonal and won't draw the reader in. Take a professional tone and be assertive and direct when you're talking about your achievements, don't hide behind buzzwords or jargon. At the same time, don't shy away from adding some personality to your language – this is a great way to show your character.
3. Make the most of your experience
List out all your relevant previous roles and describe what you did in everyday language. This will help people understand the breadth of your 'work story' - a complete profile reflects a well-rounded person.
4. Show, don't just tell
While language is important, so is showing real examples of your work. Instead of using buzzwords like 'strategic', prove it by uploading presentations or projects that bring this to life. These are individual to you and help paint the picture of your special skills and unique background – whether that's an image from a launch of a big campaign or the blog you write in your spare time.
Follow Emirates 24|7 on Google News.