'Lizard Squad' hackers target Malaysia Airlines website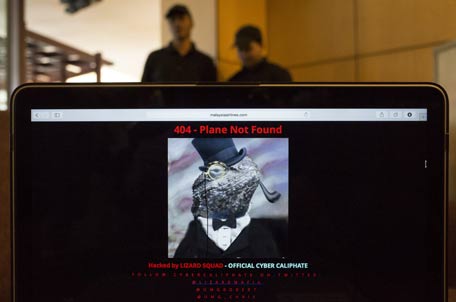 The Malaysia Airlines website was commandeered Monday by hackers who referenced Daesh and claimed to be from the 'Lizard Squad', a group known for previous denial-of-service attacks.

The website's front page was replaced with an image of a tuxedo-wearing lizard, and read "Hacked by LIZARD SQUAD - OFFICIAL CYBER CALIPHATE".

It also carried the headline "404 - Plane Not Found", an apparent reference to the airlines' puzzling loss of flight MH370 last year with 239 people aboard.

Media reports said versions of the takeover in some regions included the wording "ISIS will prevail".

The airline did not immediately respond to a request for comment.

The Lizard Squad is a group of hackers that has caused havoc in the online world before, taking credit for attacks that took down the Sony PlayStation Network and Microsoft's Xbox Live network last month.
Follow Emirates 24|7 on Google News.