Madeleine McCann mystery: Parents of missing UK girl hold out hope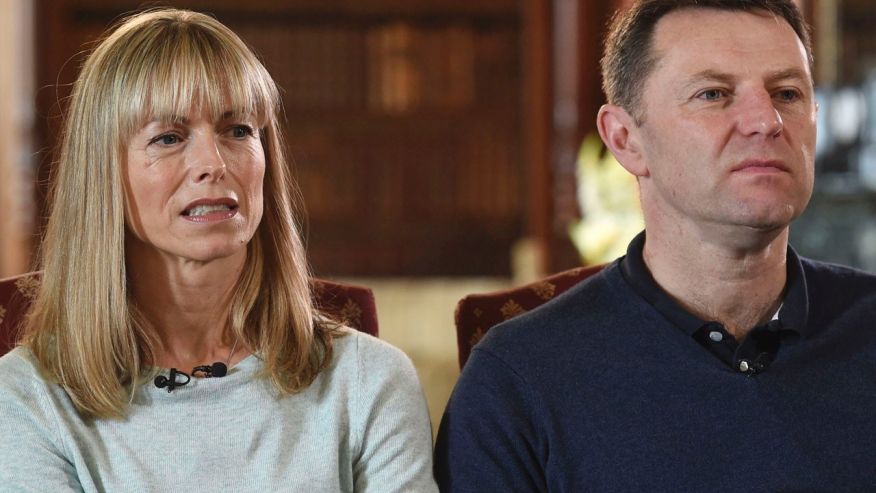 The parents of Madeleine McCann, the 3-year-old British girl who vanished during a family vacation to Portugal in 2007, say they are still hopeful they will one day be reunited with their daughter as they mark the 10th anniversary of her disappearance.
In an interview with the British media released Sunday, the McCanns said they felt encouraged by the "real progress" that British police have made in the case in the past five years.
Scotland Yard said last week that, a decade later, detectives are still pursuing "critical" leads to trace Madeleine, who disappeared from a vacation home in Portugal's Algarve region on the night of May 3, 2007. Her parents had gone out to a tapas bar nearby after putting her and her twin siblings to bed.
Despite an investigation costing more than 11 million pounds ($14 million) so far, police said there was no "definitive evidence" on whether Madeleine — who would be almost 14 now — is alive or dead. The girl was abducted from the apartment, they said, but how and why it happened is still largely a mystery.
One theory that police say hasn't been ruled out is a "burglary gone wrong."
Gerry McCann, 48, acknowledged it was "devastating" not to have found her, but added: "No parent is going to give up on their child, unless they know for certain their child is dead. And we just don't have any evidence."
His wife, Kate, agreed.
"My hope for Madeleine being out there is no less than it was almost 10 years ago," she said. "I never thought we'd still be in this situation, so far along the line. It's a huge amount of time ... it's a hard marker of time."
The case has sparked global interest partly because of the McCanns' campaign to publicize their case in an attempt to find Madeleine. The couple also said they planned to challenge a court ruling that cleared a former Portuguese detective of breaching libel laws after he published a book alleging they were involved in Madeleine's disappearance.
Asked how the family was coping, the McCanns said that, like other families who have suffered tragedies, they are trying to move on and focus on their 12-year-old twins.
"You adapt and you have a new normality," Gerry McCann said. "At some point you've got to realize that time is not frozen."
His wife said that she still buys Madeleine birthday and Christmas presents every year.
"I obviously have to think about what age she is and something that, whenever we find her, will still be appropriate. So there's a lot of thought that goes into it," she said. "But I couldn't not, you know. She's still our daughter, she'll always be our daughter."
Follow Emirates 24|7 on Google News.