Maid from Morocco? No thanks, say Saudi wives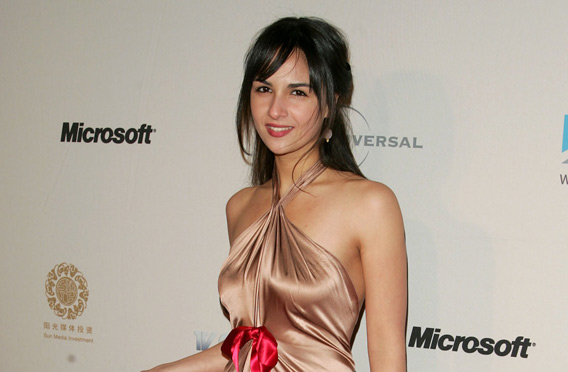 A few weeks after uniting against a long-standing ban on female car driving, Saudi women are again joining hands in another common cause—this time against the recruitment of housemaids from Morocco. Their excuse is that Moroccan women are beautiful and could snatch their husbands off them.

While the campaign against the driving ban came too late, their reaction to government plans to import Moroccan maids was too swift and decisive.
--------------------------------------
Saudi official dismisses fears of Moroccan maids
https://www.emirates247.com/news/saudi-official-dismisses-fears-of-moroccan-maids-2011-09-15-1.418725

--------------------------------------

The Shura council (the Gulf kingdom's appointed parliament) said it had been deluged by demands from Saudi women urging it to veto plans by the government to turn to Morocco to get housemaids following the suspension of domestic workers from the Philippines and Indonesia.

"Many Saudi woman have objected to plans to import domestic workers from Morocco…they say the Moroccan women are beautiful and this will cause continuous anxiety and concern in Saudi families," 'Sharq' daily said.

"Some of them said Moroccan women are so attractive that their husbands could easily fall for them…others said Moroccans are good at magic and sorcery and that this could enable them to lure their husbands."

In comments last week, a Saudi chamber official said Saudi Arabia, the largest Arab economy and the world's top oil exporter, could turn to Morocco and other countries to get its domestic workers following the dispute with the Philippines and Indonesia, the largest suppliers of housemaids to the Gulf countries.

"We are considering turning to countries which allow their domestic workers to move to other countries without preconditions…these include Morocco, east Asia, and some south African countries," said Saad Al Baddah, director of the labour recruitment committee at the Saudi Chambers Federation.

"For the time being, we face a problem regarding Moroccan domestic workers as there are no official recruitment centres…temporarily, Saudis can travel to Morocco and bring in housemaids directly."

A labour ministry official said Saudis are allowed to hire Moroccan housemaids directly in the absence of official or private recruitment offices for that country.

"We can provide Saudis with a visa for one Moroccan domestic worker but they have to bring them in or look for government offices in Morocco…this procedure is temporary pending the establishment of such offices in Saudi Arabia," labour ministry spokesman Hattab Al Anzi told local newspapers.

Riyadh's plans to turn to new domestic labour sources followed the suspension of recruitment of housemaids from the Philippines and Indonesia in June over disputes on wages and other terms.

Officials said last month they could soon lift a ban on maids from the Philippine once a final deal is signed between the two countries.

Employment offices across Saudi Arabia said they were already negotiating with other countries to supply maids and offset a shortage resulting from the boycott of Philippine and Indonesian domestic workers."Many Saudi women have asked the Shura council to intervene to stop plans to bring in housemaids from Morocco," 'Sharq' said.

"Some women threatened to resign their job and stay at home so their husbands will not be left alone with the Moroccan maid."More than 1.5 million housemaids from the Philippines, Indonesia, Sri Lanka and other Asian and African nations work in Saudi Arabia.

The Kingdom has been under fire from local and foreign human rights groups over the death of some housemaids, who have been reportedly killed by their employers. Pressure mounted in late 2010 following news that an Indonesian housemaid was severely tortured by her female employer.

The case of the 23-year-old maid, Sumiati Salan Mustapa triggered furor through the Kingdom and other countries after she was hospitalised with severe head and body injuries because the torture by hot iron.
Follow Emirates 24|7 on Google News.