Make a 'House of Books' and WIN iPads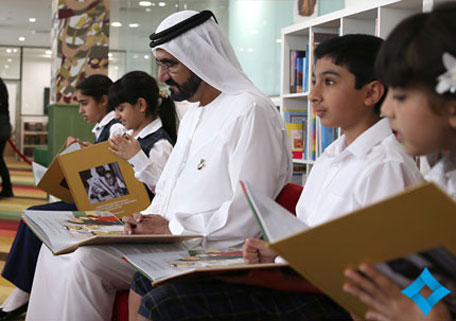 Emirates 24|7 is encouraging its readers to gather as many books as they can and build a 'House of Books' with them – along the lines of House of cards.
The best three entries will get an Apple iPad each - for free!
"This is our campaign to support the #UAEReads initiative implemented by His Highness Sheikh Mohammed bin Rashid Al Maktoum, Vice-President and Prime Minister of the UAE and Ruler of Dubai, to mark 2016 as the Year of Reading in the UAE," said Khadeeja Al Marzooqi, Editor-in-Chief of Emirates 24|7.
"We have designed it in such a way as to make it fun for readers while at the same time enhancing reading habits in the UAE," she added.
Of the books used by readers in building their House of Books, there must be at least five that readers will promise to either read or re-read.
Once the House of Books has been built, readers can send in a picture of their creation to Emirates 24|7 - as well to the E24|7 Instagram account tagging us [https://www.instagram.com/emirates_247/]
The competition has been extended due to popular demand as entries continue to come in.
The winners will be published by Emirates 24|7.
How to Enter
It's very simple.
Once your House of Books is ready, click a picture of it. Make sure that you or a member of your family or a friend is standing beside your creation to give us an idea of how big your House of Books actually is.
Open this article and click on the link below and fill in your details.
Upload your image with any text caption to explain your creation.
Hit enter and your entry will swing its way to us.
You can also enter via our Instagram Page: https://www.instagram.com/p/BET4S_WThCR/?taken-by=emirates_247
Please tag your entries to Emirates 24|7.
Wish you all the very best.
Entry Page Link: https://woobox.com/7vbhxg
Terms & Conditions
Please note that:
All submissions will become copyright of Emirates 24|7, which reserves the right to edit, modify, use or not to use, the submission whether they are in text, images or videos.
Also by submitting your entry, you give all permissions to Emirates 24|7 to publish the material in true or modified form, including your picture, if submitted.
Follow Emirates 24|7 on Google News.