Man hurt in air crash gets $100m settlement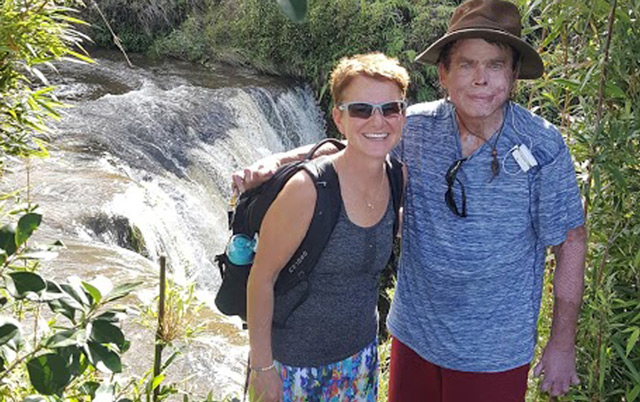 A flight nurse who was severely injured in a Colorado helicopter crash will receive $100 million from the aircraft manufacturer and the flight operator to settle a lawsuit, his attorneys said Thursday.

David Repsher was badly burned when the medical helicopter crashed and erupted into flames shortly after takeoff from Frisco in 2015. The pilot was killed and another flight nurse was injured.

Airbus Helicopters will pay Repsher $55 million, and Air Methods Corp. will pay $45 million, said Gary Robb, one of Repsher's lawyers.

Airbus spokesman James Darcy called the crash "an immense tragedy."

Darcy said the company had made or recommended safety modifications on that model helicopter before the crash and has taken other steps since then.

Air Methods said in a written statement that it hoped the settlement provides closure. The company said it has acquired a new helicopter with improved safety systems and is retrofitting others in its fleet.

Repsher was burned over 90 percent of his body, suffered kidney failure and had internal bleeding, Robb said.

"For the rest of his life he's going to have challenges," Robb said. "He has made an amazing recovery, and frankly, it is his courage and indomitable spirit that have carried him through."

The lawsuit, which was scheduled for trial March 5, argued that the helicopter wasn't equipped with a crash-resistant fuel system and that Repsher's seat wasn't sufficiently anchored. Repsher was thrown from the helicopter in the seat.

Robb said all helicopters should be equipped with crash-resistant fuel systems.

"If this helicopter had had this simple system, Dave Repsher would have walked away virtually uninjured," he said.

The National Transportation Safety Board concluded that the pilot, 64-year-old Patrick Mahany, had turned off a switch that cut hydraulic pressure to the tail rotor. The NTSB said Mahany probably did not turn the switch back on and did not complete a "hover check" while taking off, which would have identified the problem while the aircraft was low enough to land safely.
Follow Emirates 24|7 on Google News.