Maradona: I wish to spend my life in Dubai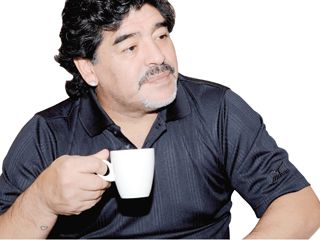 Argentine coach and football legend Diego Maradona has expressed his desire to spend the rest of his life in Dubai, saying he has been impressed by its people.
In a rare interview with the UAE semi official Arabic language daily Alittihad on Friday, Maradona said he admired the way of life and discipline in Dubai, the second largest UAE emirate and the Gulf's commercial and business hub.
"I wish to spend the rest of my life in Dubai," said the former Al Wasl club coach, who returned to Dubai in late 2012 for a one-year contract with the Dubai Sport Council as Honorary Ambassador of Sports in the emirate.
"I found everything is beautiful in this country whether dealing among the people, the discipline or the way of life....the people here are good, affectionate and caring and there are no gripes that disturb your life here....I feel that I am closely associated with the people in the UAE given the good treatment I receive in this country...for this reason, I feel that I am one of them."
The 53-year-old former player said he has been watching the Gulf Cup championship in Bahrain at his villa in Jumeirah, hoping that the UAE would beat Iraq in the finals. "I want to stay in my villa to watch the final match so I will celebrate my way when the Whites (UAE) win," he said.
Follow Emirates 24|7 on Google News.