Markets set to fall over violence in Egypt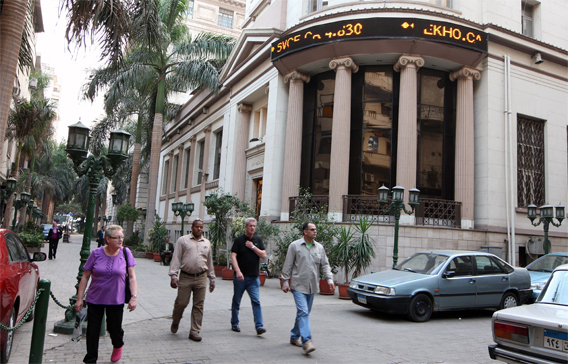 Markets in the Middle East are expected to slide further on Thursday, after a rally a day before, as supporters of President Hosni Mubarak opened fire on protesters in Cairo sparking further violence.
"It's not going to be smooth sailing in the next few days," says Haissam Arabi, chief executive and fund manager at Gulfmena Alternative Investments.
"The uncertainty in Egypt is raising questions about its impact on the economy. The markets went up yesterday only because the earlier drop was exaggerated."
Four people were killed and 13 wounded in clashes on Cairo's streets on Thursday in the biggest spike in violence since protesters angered by oppression and hardship launched an unprecedented challenge to Mubarak's 30-year-rule 10 days ago. Many accused the government of backing the pro-Mubarak supporters.
Egypt's stock market will remain closed for a fifth day while Egypt's central bank reassured investors that the country's banks will reopen on Sunday after a week-long closure.
Regional markets fell this week following Egypt's political turmoil, but most markets rose on Wednesday as selling pressure eased.
In Asia, Japanese stocks eased as unrest in Egypt prompted investors to move to safer assets, while commodities extended their recent gains, underscoring growing inflationary pressures that could threaten the global economic recovery.
Follow Emirates 24|7 on Google News.