MH370 debris contradiction; new report raises questions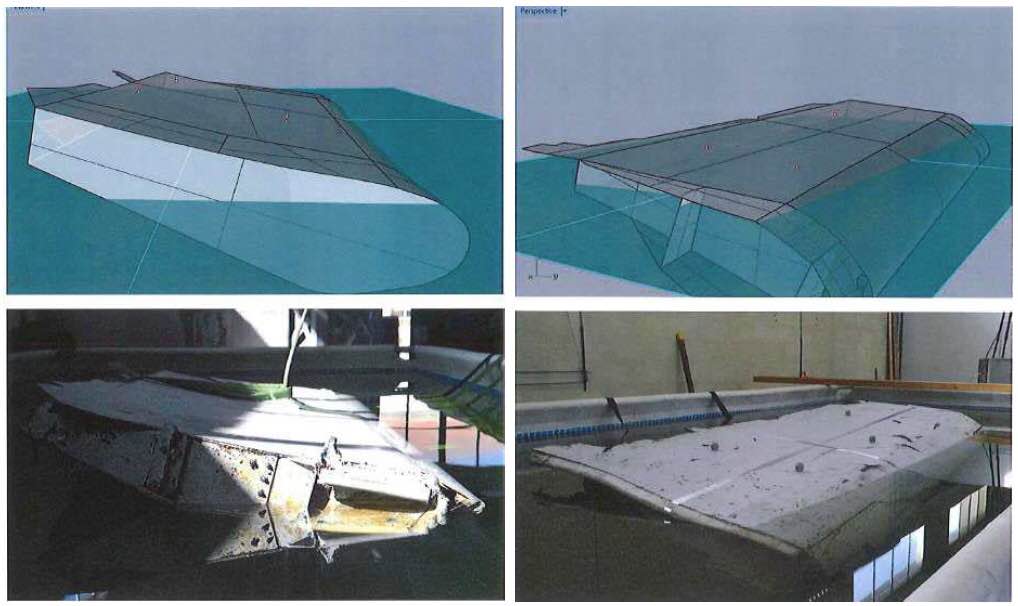 The recent report by the CSIRO (Commonwealth Scientific and Industrial Research Organisation - Australia) on ocean drift analysis prepared for the ATSB (Australian Transport Safety Bureau) raises more questions than it answers.
CSIRO analysts used French flotation test results showing much of the flaperon above the waterline.
This conflicts with an internal French report by Pierre Daniel February this year concluding the flaperon was totally submerged.
Daniel's report stated "The presence of crustaceans, gender Lepas, on both sides of the flaperon suggest a different abc waterline a piece that would be completely submerged."
The flotation tests, shown in the CSIRO report, pictured, clearly conflict with this conclusion.
Earlier studies, by aviation writer, Jeff Wise, pointed to a similar contradiction.
In his October 2015 article posted in Aviation, Wise concluded "Photographs of barnacles living on the MH370 flaperon discovered on Réunion Island, combined with expert insight into the lifecycle and habit preferences of the genus Lepas, suggest that the object did not float there from the plane's presumed impact point, but spent approximately four months tethered below the surface."
The question is "How did the flaperon get to Réunion if it did not float there?"
Malaysia Airlines flight MH370 disappeared 8 March 2014 and an ocean floor search commencing October 2015 is due to conclude February 2017 without finding any trace of the missing craft.
Follow Emirates 24|7 on Google News.