MH370 'mostly likely' lies north of search zone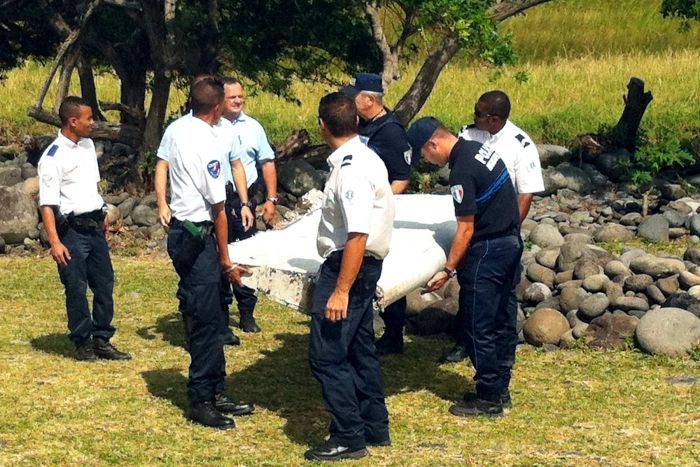 Missing flight MH370 "most likely" lies north of a former search zone in the remote Indian Ocean, Australian authorities said Friday, in a new report that offers hope the plane may one day be found.
A vast underwater hunt for the Malaysia Airlines jet off Australia's west coast was halted in January when no trace was found of the plane, which disappeared en route from Kuala Lumpur to Beijing three years ago carrying 239 people.
The Australian-led undersea search - the most expensive ever of its kind - operated on the assumption that MH370 went down somewhere in the southern Indian Ocean, based on satellite data.
But relatives pleaded for the search to be extended following analysis by Australian and international experts released in December that concluded the aircraft was not in the search zone but may be further north.
Three fragments were also recovered from the plane outside the official search zone on western Indian Ocean shores, including a two-metre wing part known as a flaperon found on La Reunion island.
The new report by Australia's national science body CSIRO supported the northern theory using data and analysis from ocean testing of an actual Boeing 777 flaperon.
As part of the test, the wing part was cut down to match photographs of MH370's flaperon and then placed in waters near Hobart, the capital of Tasmania, an island state south of Australia's mainland.
"The arrival of MH370's flaperon at La Reunion in July 2015 now makes perfect sense," said CSIRO scientist David Griffin, adding that how the flaperon responded to wind, waves and ocean currents was crucial.
He said testing with an actual flaperon "added an extra level of assurance" to the findings from earlier drift modelling work.
"We add both (wind and waves) together in our model to simulate the drift across the ocean, then compare the results with observations of where debris was and wasn't found, in order to deduce the location of the aircraft.
"We cannot be absolutely certain, but that is where all the evidence we have points us, and this new work leaves us more confident in our findings."
Not new evidence
The report was welcomed by Transport Minister Darren Chester who said it was provided to Malaysia.
"The CSIRO report has been provided to Malaysia for consideration in its ongoing investigation into the disappearance of MH370," he said in a statement.
"Malaysia is the lead investigator and any future requests in relation to searching for MH370 would be considered by Australia, at that time."
But he added it was "important to note that it does not provide new evidence leading to a specific location of MH370".
Australia said in January when the full area was scoured that the hunt would not be restarted without "credible new evidence".
The Australian Transport Safety Bureau (ATSB), which led the original search mission, said the report "further confirms the most likely location of MH370 is in the new search area".
The old search zone - a 120,000 square kilometre (46,000 square mile) area off western Australia - was largely defined from scant clues available from satellite "pings" and calculations of how much fuel was on board MH370.
Follow Emirates 24|7 on Google News.