Middle Eastern firms to hire this year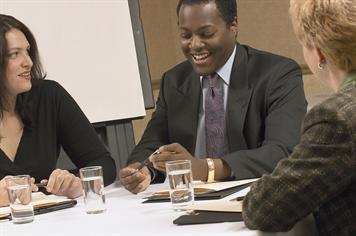 As confidence returns to the job market, a large number of companies increased their headcount in 2010 and are positive to increase their numbers further this year as well.
According to a survey by Michael Page Middle East, a specialist recruitment services company, employment trends seem positive across the region.
The survey shows that 76 per cent of businesses retained or increased headcount in 2010 and further growth is expected in 2011, with 61 per cent of businesses planning to increase their headcount. The survey is based on the responses of over 4,500 clients at the end of 2010.
"Whilst it is hard to give an accurate percentage figure, the fact is that most companies increased headcount in 2010, or at least took on board new employees replacing those who left the business. In some instances, particularly the banks, while redundancies where happening in back-office, front office revenue generation linked divisions were hiring - so the same bank was hiring and firing at the same time!" Hasnain Qazi, Middle East Business Manager at Huxley Associates, a recruitment consultancy, told Emirates 24|7.
Agrees Konstantina Sakellariou, Partner, Marketing & Operations Director at Stanton Chase, an executive search engine. "It is not easy to talk about percentages. However, the companies followed a healthier approach in 2010 regarding their workforce. Decisions were based on the business growth depending on specific industries, specific countries/regions and on the possible restructuring need of each company. It is true that most restructuring – which in many cases involved sharp lay-offs – took place in 2009, so 2010 was much smoother. On the other hand, the markets picked up in the Middle East, with many companies moving ahead with development plans that required additional people to be hired," she said.
The good news that awaits employees is that such momentum will pick up steam this year. "According to a survey conducted by Huxley Associates, 79 per cent of companies we spoke with plan to increase their headcount at some point this year. This is up by more than 38 per cent from last year and is therefore a significant statistic. Our survey sample audience included banks, private equity firms, law firms, public and private sector across the UAE," elaborated Qazi.
However, the Stanton Chase expert seems a little more cautious in her outlook. "For the time being, 2011 seems to be keeping a pace similar to 2010. There are many things changing constantly in the Middle East arena, while global challenges have not been fully addressed yet. Thus companies will not tend to be over optimistic and will keep a reserved optimistic approach, as in 2010. Increases in hirings will depend again on the industry, the market and each company separately," she said.
Some experts are also positive on the salary hikes but this seems very marginal. As per the findings of Michael Page Middle East, 55 per cent of businesses increased employee salaries with average increases of 3 per cent in 2010. As for 2011, nearly 60 per cent of businesses are undecided or are not planning to increase salaries in the year ahead, the survey says.
However, one thing that experts seem to have a unanimous opinion is on the importance of employee retention.
The survey of Michael Page Middle East shows that companies recognise the importance of employee retention, with 94 per cent placing the same or more emphasis on such strategies in comparison to 2010.
"Most are focussing employee retention efforts on developing strong leadership and clear communication strategies, followed by career development & planning and training & development. [However], few will prioritise salary reviews as a way of retaining employees," the survey elaborated.
"Employee retention is and has always been important for companies to look at. It is imperative for growth, expansion, profitability, business continuity, service delivery consistency and succession planning. However, now the market is picking up, companies need to take extra care to retain their top staff and perhaps look at how up-to-date their retention strategy is," said Qazi.
"Retention of employees is of key importance to all companies, both in the region and around the world. Facing an ongoing shortage of talent, retention of the qualified employees becomes a challenge but, also a need that should be addressed by each company and should be included as a priority in their HR Strategy," added Sakellariou.
Matt Gribble, Managing Director of Michael Page Middle East, commented: "We are already seeing a more competitive job market with greater competition for available candidates and greater retention challenges for existing employers. Clients need to adopt proactive recruitment strategies to source the best talent. Whilst demand for quality candidates is increasing it will still be the candidates that differentiate themselves at interview that secure the best jobs. This means applying for roles they are suitably qualified for, being well prepared in terms of company and industry research, being able to provide strong examples of their achievements within the key selection criteria and a clear indication that they understand and are ready for the challenges of the role."
Follow Emirates 24|7 on Google News.