Mohammed bin Rashid attends Al Ulama-Al Gergawi family wedding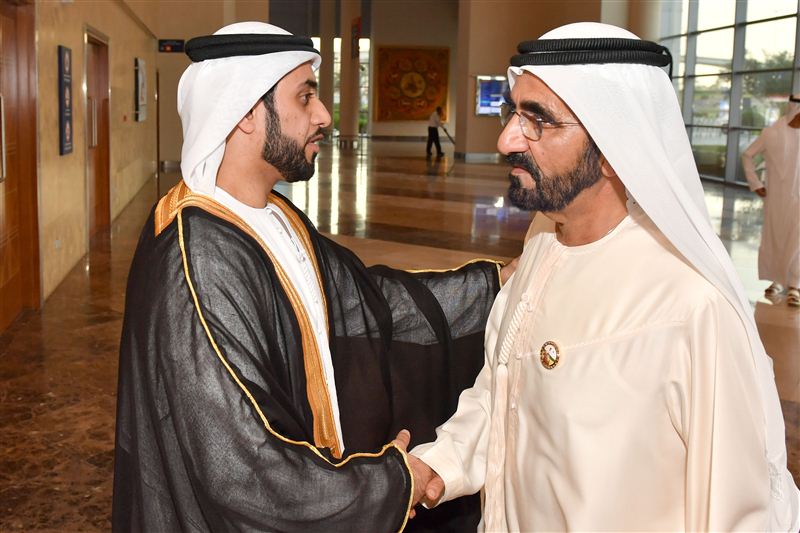 Vice President, Prime Minister of the UAE and Ruler of Dubai His Highness Sheikh Mohammed bin Rashid Al Maktoum attended the wedding reception hosted by the Islamic scholar Mohammed Ali Sultan Al-Ulama to mark the wedding of his son Abdul Hakeem to the daughter of Marwan Ahmed Abdullah Al Gergawi.

Accompanying Sheikh Mohammed on the visit were Chairman of the Mohammed bin Rashid Al Maktoum Knowledge Foundation HH Sheikh Ahmed bin Mohammed bin Rashid Al Maktoum, Minister of Cabinet Affairs and the Future Mohammed Abdullah Al Gergawi, and Dubai Director of Protocol and Hospitality Khalifa Saeed Sulaiman.

Sheikh Mohammed and attendees wished the newly-wed couple a happy life and pleasant days to come.
Follow Emirates 24|7 on Google News.