Mubarak should leave to 'save his skin': ElBaradei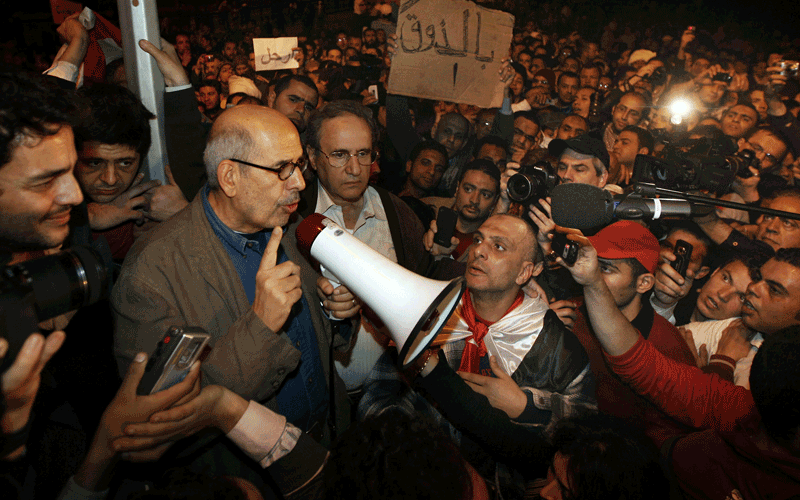 Mohamed ElBaradei, the Nobel peace laureate emerging as a key figure in protests in Egypt, said in a British newspaper on Tuesday President Hosni Mubarak should leave "if he wants to save his skin".
"When a regime withdraws the police entirely from the streets of Cairo, when thugs are part of the secret police, trying to give the impression that without Mubarak the country will go into chaos, this is a criminal act. Somebody has to be accountable," he told The Independent.
"And now, as you can hear in the streets, people are not saying Mubarak should go, they are now saying he should be put on trial. If he wants to save his skin, he better leave."
Egyptian protesters were gathering in their thousands Tuesday for mass marches in their campaign to oust Mubarak, the biggest uprising in Egypt in three decades, and the army said it would not fire on them.
"I think, ultimately, that the Egyptian army will be with the people," said ElBaradei, a veteran diplomat who retired as head of the International Atomic Energy Agency in 2009 and won the Nobel prize in 2005.
"This is common sense when you see a couple of million people in the street who are representative of 85 million Egyptian people who hate Mubarak, who want to see his back.
"The army is part of the people. And at the end of the day, after anyone takes off his uniform, he is part of the people with the same problems, the same repression, the same inability to have a decent life.
"So eventually, I don't think they are going to shoot their people. And why should they shoot their people? To protect what?"
ElBaradei told the paper he did not want to be president, but when asked if he might consider a transitional presidency for himself until elections, he replied: "If there's a consensus by all people to do whatever they think I can do for them... I will do that."
Despite his criticism of Mubarak's regime, ElBaradei said he had always enjoyed a "very cordial relationship" with the Egyptian president.
"It was one-to-one, just us, and there was no formality. I would tell him what I thought of this or that problem, what might be done. He doesn't really have advisers who have the guts to tell him the truth," he said.
Follow Emirates 24|7 on Google News.