Multiplexes force old landmarks to bow out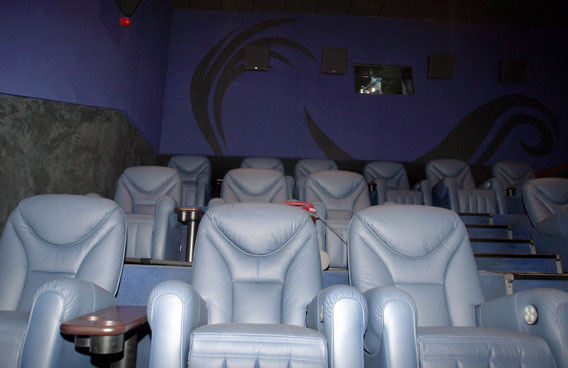 Plaza Cinema, one of the oldest cinema halls located in the heart of downtown Dubai, is now showing "Closed".
It is not the title of a blockbuster Bollywood movie, but the official notice posted by the management of Plaza Cinema Co LLC, part of the Galadari Group, that the theatre is closed.
Major mass entertainment landmarks of old Dubai like Al Nasr Cinema, Strand Cinema and Dubai Cinema have given way to the Shopping Mall-based high tech movie culture, Plaza Cinema has downed shutters, leaving behind nostalgic memories for film goers in the city. These landmark venues of entertainment used to be crowd pullers and points of socializing for the community in the city in the 1980s and 1990s.
An official from Galadari Group confirmed to Emirates 24|7 that the theatre has been officially closed on January 29 after the last show, which had very good viewers. The theatre was inaugurated in 1972 by late Sheikh Rashid bin Saeed Al Maktoum.
Other old standalone cinema houses like Strand Cinema, Dubai Cinema and Al Nasr Cinema have already been closed. On a Friday afternoon, the theatre used to be very crowded, if the running movie was good.
These landmark cinemas used to be very crowded. When I came to Dubai they were very active venues of entertainemnt ande stage shows," said Chandrakanth, a long time resident of Dubai. He said it is sad that all the major landmark theatres have closed.
The Plaza Cinema stood on land leased from the government and it has now returned to the Land Department. It is a prime plot and what will come up there is not clear. It is learnt that the Dubai Municipality advised the management that the building that housed the 38-year-old hub of Asian cinema is very old and needs to be demolished. Earlier, the municipality had intervened to stop live stage shows and concerts.
The last films shown in the Plaza were Aamir Khan's Dhobi Ghat and Malayalam super star Dileep's "Merikkundoru Kunjadu". About 15 employees who worked in the theatre are relocated to other positions.
Plaza theatre, built in 1972, was renovated with latest technologies and a modern outlook in the 1990s. It used to be a main venue for conducting stage shows and live performances by leading singers and stars like Mohammed Rafi, KJ Yesudas and other celebrities.
Follow Emirates 24|7 on Google News.