Mum leaves 4 kids on Dubai roads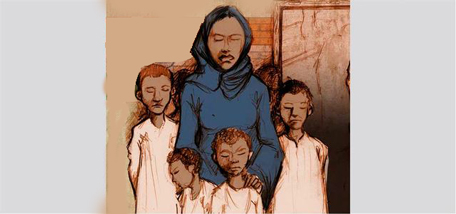 The General Directorate for Human Rights at the Dubai Police Department have rescued four children, aged between 3 and 10, from what Emarat Al Youm reported being "negligence on the part of their mother and their father".

Brigadier Dr. Mohammed Al Murr, Director General of Human Rights, said that these children went through tough times and were left on the street all the time.

Explaining the incident, Brigadier Al Murr said a person called in reporting that four children were on the street all the time, barefoot, dressed in tattered clothes and not in a clean state.

The caller expressed his fear that one of them would be assaulted, especially the little girl. Murr said that a team of women from the Child Protection Department immediately went to the place and found the children.

Members of the team then moved to the home of the children and found the house not clean and infested with flies and insects.

Director of the Women and Children Protection Department, Acting Captain Mohammed Naji Al Awlaki, said the children were Gulf nationals and that the youngest was 3 years old.

She added that the father was in his 60s and suffering from disease. He was lying on a dirty bed, while the mother says she asked her husband repeatedly, to hire house-help, but their financial condition did not make it possible.

The team tried to communicate with the mother to persuade her to return the children to school and focus on them, but she seemed indifferent on the subject.

The police may move to register a criminal complaint against the mother on charges of endangering the lives of her children.
Follow Emirates 24|7 on Google News.