New Zealand military trainers for anti-Daesh effort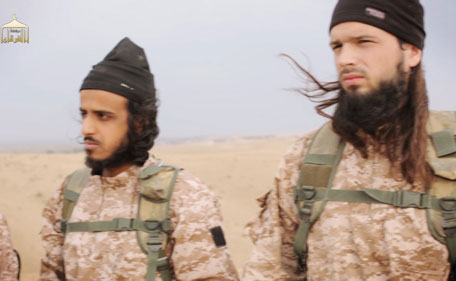 New Zealand will send a small number of troops to Iraq to help train local forces in their battle against the Daesh group, Prime Minister John Key announced Tuesday.

Key told lawmakers the country would deploy up to 143 military personnel, who would be based "behind the wire" and would train Iraqi security forces rather than being actively involved in combat missions.

He said most of the troops would likely be based in the Taji military base north of Baghdad as part of a joint mission with Australia. He said the two-year deployment would begin about May and would be reviewed by the government after nine months.

Key said the government had been considering options to expand upon the humanitarian assistance it was already providing.

"New Zealand is a country that stands up for its values. We stand up for what is right," Key told lawmakers. "We have an obligation to support stability and the rule of law internationally. We do not shy away from taking our share of the burden when the international rules-based system is threatened, as it is today."

The announcement was criticized by opposition Labour Party leader Andrew Little, who said New Zealand should not be sending troops to Iraq and that Key's government had denied lawmakers the opportunity to vote on the issue.

Little said it was unrealistic to say the troops would be there in a non-combat role.

"They won't just be behind the wire, they will be exposed to the much wider conflict," Little said. "And it won't just be the soldiers we send to Iraq, it will be Kiwis traveling around the world."

Little said the Iraqi army was broken, treacherous and corrupt and was not the right organization to defeat the Daesh group.

Key said New Zealand was one of 62 nations that were part of an international coalition battling the group.

He said up to 106 troops would be deployed to the Taji base about 22 kilometers (12 miles) north of Baghdad, while others would be sent to the coalition headquarters or other facilities in the region.
Follow Emirates 24|7 on Google News.