No girls trouble begins to haunt China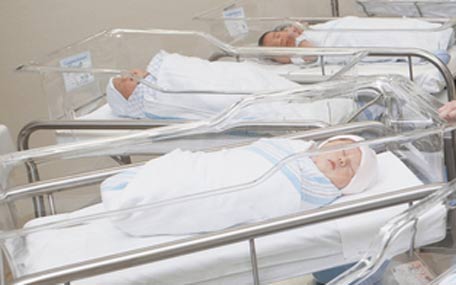 The health authorities in China, described the imbalance between the numbers of the sexes in newborns in the country as "the most dangerous and longest crisis" in the world.

This imbalance is a direct result of the strict policy of begetting "one child" family.

Traditions in china favors male born, many families attend to the abortion of female fetuses so that the only child for the family would become a male.

Therefore, about 118 male born versus 100 females with a world average ratio of up to 103 males world compared to 107 males.

The National Committee of Health and Family Planning, said in a statement on its website, "In our country the most serious cases we are facing is gender imbalance which is the longest."

The agency said it will tighten the supervision to determine the sex of the fetus which is prohibited in China.

The Committee recognized that women send blood samples abroad to identify the sex of the fetus and in the framework of the "secrecy to get profit."

"This exacerbated the problem of gender imbalance in the structure of the birth of our country." said the agency.

The researchers warned that the imbalance in the numbers of the sexes may lead to destabilization of the marriage opportunities for men, which increases the risk of social unrest and violent behavior.

Many analysts say that the one-child policy has led to the reduction of the volume of employment in the country, which hurt the economic growth.

The government said that the number of working-age population fell again in 2013.
Follow Emirates 24|7 on Google News.