No increase in Dubai district cooling charges: Official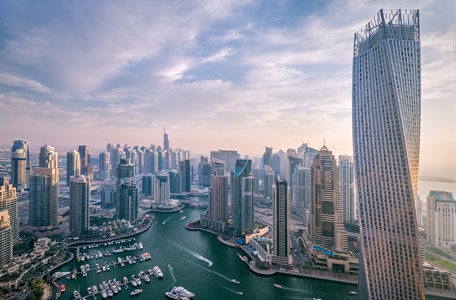 The Supreme Council of Energy in Dubai has ruled out an increase in district cooling charges, a senior council official told Emirates 24|7.
"The Supreme Council will protect customers and definitely, there will be no increase in prices," said Vice- Chairman of the Supreme Council, Saeed Mohammed Al Tayer, who is also CEO of Dubai Electricity and Water Authority (Dewa).
"There has been no increase in tariff for last three years,"
Al Tayer said, adding that the Supreme Council was planning regulations to improve efficiency of district cooling companies.
"The regulations will take time for implementation, but it will include thermal storage and other new facilities as the Supreme Council is looking for more efficient plants with less emission," he said.
Companies involved in the sector say district cooling comes with advantages and is highly sustainable as it uses 40 to 50 per cent less energy than traditional air-conditioning systems, which can account for 70 per cent of a building's electricity bill.
Producing one tonne of refrigeration using conventional air conditioning takes 1.8 kw of electrical power, while district cooling can consume as little as 0.85 kw per tonne.
Apartment owners, however, claim district cooling charges make up a substantial part of their annual maintenance charges as customers have to pay capacity (fixed) and consumption charges.
In December 2015, Emirates 24|7 reported that Dewa will continue to maintain current utility tariffs and fuel surcharge despite having to pay higher for liquefied natural gas (LNG).
"The fall in prices of crude oil has no impact on our prices and surcharge as our prices are linked to LNG for which we have signed long-term contracts and agreements," Al Tayer had said.
Dewa's fuel surcharge, applied from January 1, 2011, for expatriates stand at 6.5 fils for power and 0.6 fils for water.
Fuel surcharge on the monthly electricity and water bill vary based on the rate of increase or decrease of the actual fuel cost supplied to its generation plants.

Follow Emirates 24|7 on Google News.