No multiple entry under UK visa waiver scheme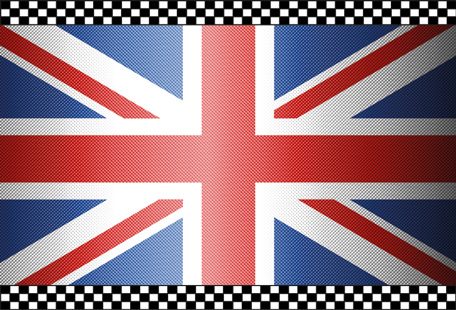 Since January 1, more than 5,000 UK Electronic Visa Waivers (EVW) have been completed, allowing Emirati, Qatari and Omani passport holders to travel to the UK without a visa.

The scheme is proving to be extremely popular as travellers are no longer required to submit their fingerprints or pay a visa fee before travelling to the UK. Already 1,948 Emiratis, 1,369 Omanis and 2,184 Qataris have completed an EVW, however some customers are not yet familiar with how to complete an EVW form correctly.

When completing an EVW, the traveller is required to enter their name exactly as it appears in their passport, this must include all names and the spelling must exactly match the spelling in the passport.

The EVW must also state which airplane the person will be travelling on, at what time and on what day. The EVW is only valid for travel on that flight. It is not possible to use the EVW for a flight the day later and if someone needs to change their travel details, then they must complete a new EVW, and this must be done at least 48 hours before travelling.

Matt Heath, Regional Director for UK Visas and Immigration, said, "We're delighted by the uptake and interest in EVW. To ensure travellers enjoy a straightforward journey, we encourage them to check their EVW document against their passport as soon as they have completed it.

If the name on the EVW does not exactly match the name written in the passport, or the traveller attempts to board a different plane they may not be able to travel to the UK. If an error is identified, it is really simple to rectify, you just complete a new EVW.

Those who travel frequently, at short notice or regularly change their travel plans, are advised to apply for a multi-entry visitor visa or longer term visa rather than an EVW. This offers more flexibility and can last up to ten years." The online EVW application system has been upgraded this week to better highlight to travellers that their name must exactly match the name appearing in their passport and the EVW is only valid for the journey stated.

Dominic Jermey, British Ambassador to the UAE, said, "We're delighted that so many Emiratis have already travelled to the UK with an Electronic Visa Waiver. As we approach the spring and summer, I look forward to seeing even more taking advantage of the new scheme. For the visa waiver to work well as an alternative to the visit visa, it's really important that the form is filled in correctly, ensuring a trouble-free journey for Emiratis to the UK."

A record 530,000 visitors from the Gulf Cooperation Council (GCC) states went to Britain in 2012 (up 6 per cent on 2011).

The UK is the second most visited destination by residents of the UAE, with the number of visits doubling in the last ten years. Leisure visits predominately take place in July to September. London in particular is a popular destination for tourists with shopping, entertainment and dining the main attractions.
Follow Emirates 24|7 on Google News.