Now free WhatsApp while roaming in 150 countries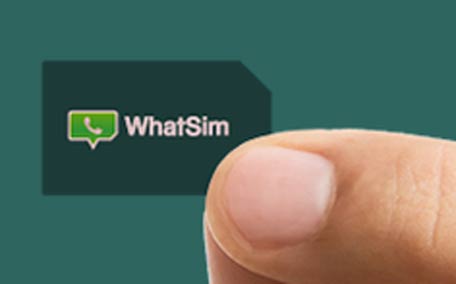 Facebook-owned WhatsApp has gained popularity to such an extent that there are multiple related piggyback offerings that have sprung up.

In a new move, an Italian company is offering a SIM card which offers you free roaming data that can only be used for WhatsApp messaging.
The service is unlimited meaning there are no caps or fair usage policy for using WhatsApp. All you have to pay is €10 (Dh43) as an annual recharge.

The WhatSim card connects to more than 400 operators in about 150 countries.

Manuel Zanella, founder and CEO of Zeromobile, Italy's Global Mobile Operator for low-cost roaming came up with this solution as he felt that WhatsApp was the most used service by travellers while they are roaming.

"Anywhere in the world it connects to the provider with the best coverage and signal right where you are. If you change your position, it automatically searches for a new provider. If a better one is available, it connects itself without you even noticing it," the company said in its statement.

Click here to check the list of countries where the SIM card will work:

"There is no other solution for real-time chatting. You need to wait for the first free Wi-Fi you come across along the way or at the hotel… While free Wi-Fi everywhere is a myth, WhatSim is for real," it adds.
Follow Emirates 24|7 on Google News.