Obama consults Saudi King Abdullah on Egypt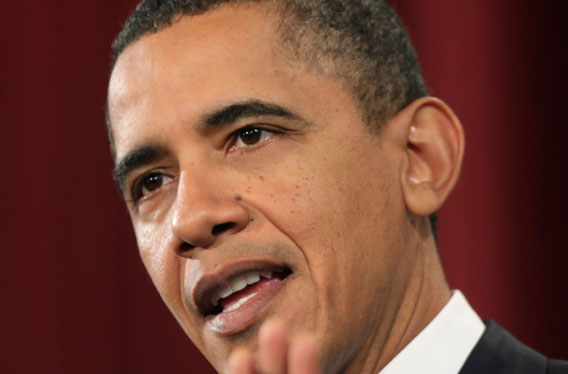 President Barack Obama Wednesday stressed the need for a meaningful and lasting political transition in Egypt in a telephone call with key ally King Abdullah of Saudi Arabia, officials said.
"The President spoke today with King Abdullah of Saudi Arabia about the situation in Egypt," the White House said in a statement.
"The President emphasized the importance of taking immediate steps toward an orderly transition that is meaningful, lasting, legitimate, and responsive to the aspirations of the Egyptian people.
"The President also reaffirmed the long-term commitment of the United States to peace and security in the region."
Egyptian President Hosni Mubarak, who is under siege after days of raging street protest is known to be close to King Abdullah, who has condemned efforts by what he said were "intruders" to interfere with Egypt's stability.
Along with Egypt, Saudi Arabia is a key US ally in the Middle East and has been a lynch-pin of American regional strategy for decades.
US reports have suggested that regional allies have expressed deep concerns to the United States about the impact of cascading protests in the Arab world on the vital strategic region's stability.
US officials however refuse to divulge comments made by foreign leaders in calls to Obama, who has said Mubarak must make the "right decision" for the future of his nation and embrace a "orderly" transition to democratic rule.
Follow Emirates 24|7 on Google News.